Puigdemont's immunity lifted: what next in his extradition case?
Far from certain that former president will be handed over to Spain as Belgium has rejected all previous European arrest warrants for Catalan leaders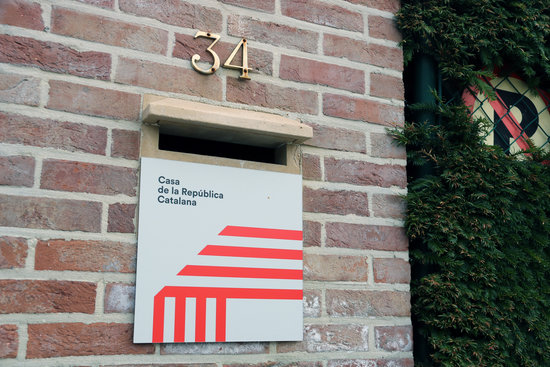 The European Parliament lifted the immunity of former Catalan president Carles Puigdemont as MEP on Tuesday, as well as that of fellow exiled pro-independence leaders Toni Comín and Clara Ponsatí.
They will continue as MEPs, and they would keep their seat even after potential extraditions and until a possible conviction bars them from office.
While Tuesday's decision puts them one step closer to extradition, being handed over to Spain's authorities is still far from a certainty.
The EU chamber speaker, David Sassoli, has to "immediately" inform about the decision to Spain's judiciary.
The Spanish authorities will then have to inform its counterparts in Belgium in the case of Puigdemont and Comín, and in Scotland for Ponsatí, in order for the extradition procedures to resume against the three Catalan cabinet members during the 2017 referendum – they were frozen in early 2020, when they were accepted as MEPs following the May 2019 EU election.
Yet, it is not clear that Spain's judiciary enables the European arrest warrants again straight away.
Spain asks EU court to avoid another defeat after Lluís Puig's case
The judge in charge, Pablo Llarena, submitted a request to the European Court of Justice for a preliminary ruling on the case of Lluís Puig.
Spain saw Belgium reject their hopes of extraditing Lluís Puig, the former culture minister also in exile, in January.
Belgian judges believed the Supreme Court did not have the authority to try him – since he no longer had a post in government – and raised concerns that Puig's presumption of innocence was at risk in Spain.
Llarena made the move in an effort to revert the decision on Puig and hopes to avoid a similar decision by Belgium on Puigdemont, Ponsatí, and Comín.
In a judge's decree made public on February 25, the magistrate complained about the fact that the Belgian interpretation of the European arrest warrant regulations "differs from that of Spain's Supreme Court," and expressed the need for the EU court to say which one prevails.
The public prosecutor supported his move, which might be confirmed as early as this week.
This is one of the reasons that can lead to a delay in the procedure to reactive the extradition requests – the other being Puigdemont's intention to challenge his immunity lifting.
'Breach of confidentiality'
His party, Junts per Catalunya, has denounced a "breach of confidentiality," since the content of the report prior to the preliminary chamber committee vote on the issue was revealed before MEPs voted on it – the chamber insists that Members of the European Parliament cannot reveal the content of reports before a vote in a committee.
Thus, Puigdemont is expected to take the whole procedure to the European General Court, claiming that there have been "formal errors".
The report was drafted by ultra-conservative MEP Angel Dzhambazki and greenlighted by the committee on Legal Affairs, led by a member of the anti-independence Ciudadanos party, Adrián Vázquez, on February 23.
Resumption of extradition procedure
In any case, if courts confirm they have lost their immunity, sooner or later their extradition procedures will resume.
But given that all previous attempts to extradite them all by Spain have failed in Belgium, Germany and Scotland, it is not clear at all that the upcoming procedure will be successful.
If or when the arrest warrant is triggered again, they will be expected to appear before the judiciary and the magistrates will have to determine whether the exiled politicians are released or if they have to wait for deliberation in provisional detention – Belgian authorities have never opted for detention.
At least one hearing would follow before a final decision is made, which can be appealed twice, although the magistrate could ask the EU court for advice before a final call.
Three and a half years attempting to extradite them
Spanish Supreme Court judge Pablo Llarena has failed to extradite any pro-independence exiled leader ever since they left Catalonia in the wake of the 2017 referendum and declaration of independence.
In December 2017, Llarena withdrew his first EU arrest warrant on Puigdemont, Puig, Comín, Ponsatí and also former agriculture minister Meritxell Serret – he feared Belgium's judiciary would reject an extradition request for all the crimes he had put forward.
In spring 2018, his second attempt also failed with Belgium rejecting to hand over Puig, Comín and Serret on the grounds of "formal" errors in the request. In parallel, Germany considered that of Puigdemont. In the end, they rejected handing him in for rebellion and only did for misuse of funds. Llarena did not accept this and withdrew his arrest warrant and also that of Ponsatí, whose procedure was still in process. He also withdrew that of former MP Marta Rovira, who had exiled to Switzerland a few months earlier.
In October 2019, Llarena made a third attempt –although this time not for Serret or Rovira–, in the wake of the prison sentences for those leaders who stayed after 2017. Yet, when Puigdemont, Comín and Ponsatí were accepted as MEPs following the EU election in early 2020, their procedures were frozen until now.
As for Puig, his case continued but ultimately Belgium rejected it in early 2021.
Llarena has never issued an international arrest warrant for former far-left MP Anna Gabriel, also involved in the referendum judicial case and who exiled in February 2018.