Belgium officially denies Spain's bid to extradite Catalan politician Lluís Puig
Prosecutors give up on further legal challenges after Brussels court upholds refusal of arrest warrant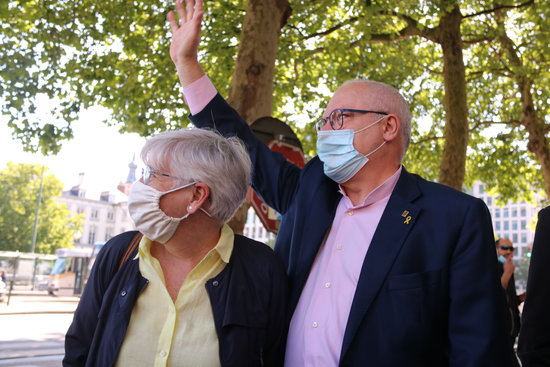 Belgium has officially rejected Spain's attempt to extradite the former Catalan minister Lluís Puig after prosecutors gave up on further legal challenges, following Thursday's decision by the Brussels Appeals Court to dismiss the international arrest warrant.
Puig is wanted for his role as a member of the Catalan government that called an independence referendum in 2017, causing an unprecedented territorial crisis in Spain, and faces accusations of misuse of public funds.
Sources from Belgium's public prosecutor office, which had been acting in representation of Spain's Supreme Court, told ACN that they would not challenge the appeals court ruling, which upheld a previous decision to reject Puig's extradition.
According to Puig's lawyers, Belgian judges believed the Supreme Court did not have the authority to try him and raised concerns that Puig's presumption of innocence was at risk in Spain.
In Belgium, Puig has continued to be politically active alongside former president Carles Puigdemont and other pro-independence leaders.
In October 2019, nine of Puigdemont's former ministers who stayed in Catalonia and faced trial for the independence push were sentenced to serve between 9 and 13 years in prison for the crime of sedition.