Leading pro-independence figure to stay in Switzerland
Former MP Anna Gabriel says she would not have a "fair trial" in Spain and will not appear at Court on Wednesday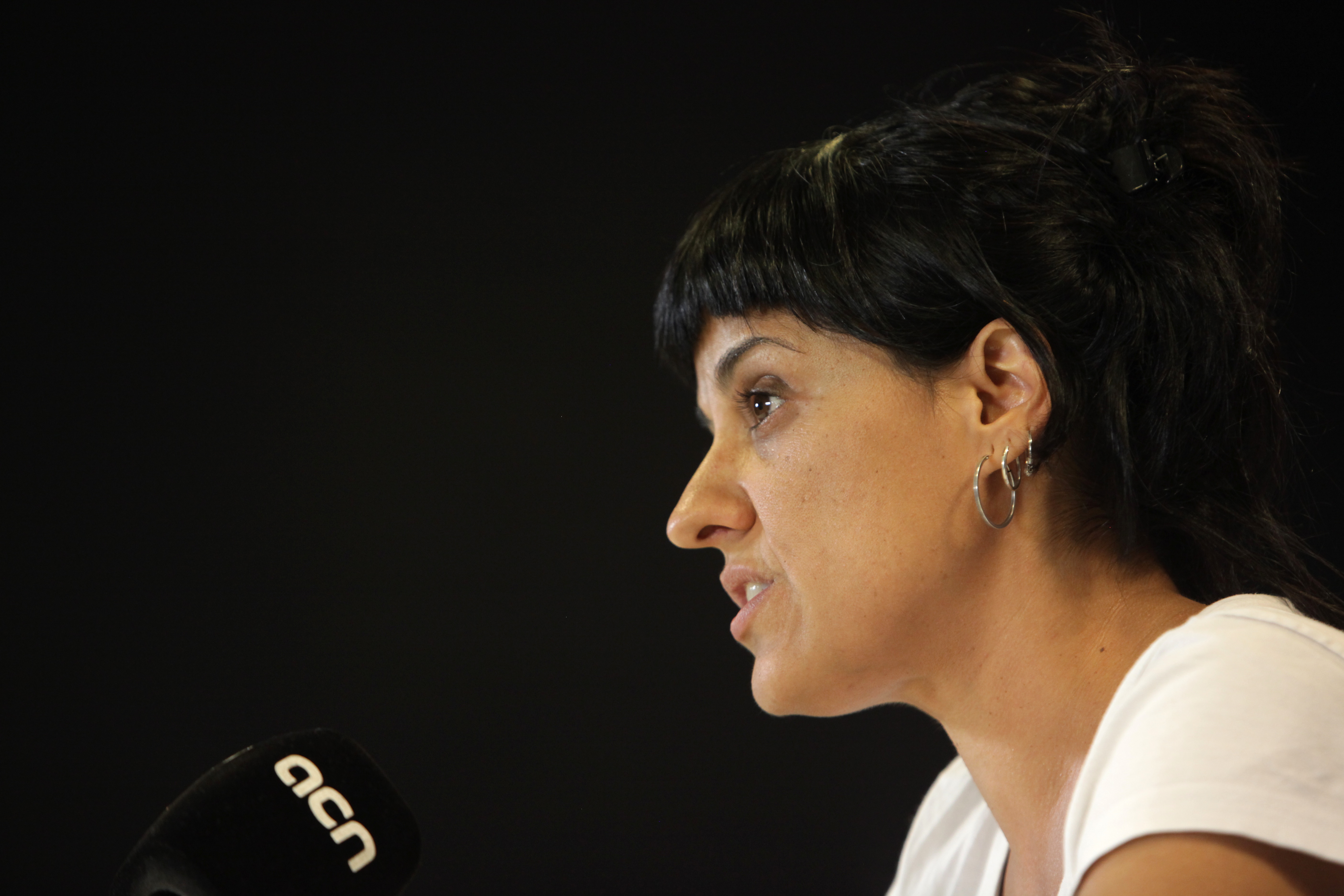 A leading figure in the pro-independence movement is seeking refuge in Switzerland because she does not believe she will get a fair trial in Spain. Former CUP MP Anna Gabriel told Swiss newspaper 'Le temps' that she will stay in Geneva and will not appear in the Spanish Supreme Court on Wednesday. "As I will not get a fair trial in my country, I looked for a country that will protect my rights," she said in the interview.
Gabriel is one of a number of pro-independence leaders under investigation for the alleged crimes of rebellion and sedition. She faces up to 30 years in prison for her role in the run-up to the referendum and the declaration of independence. In fact, in the interview, Gabriel tells the paper that she feels "persecuted" for her political activities and says that she believes the "government-run media" has already declared her "guilty".
Gabriel's decision to leave the country echoes that of Catalan leader, Carles Puigdemont. With direct rule imposed on Catalonia at the end of October, the deposed president and four of his ministers traveled to Brussels to internationalize their case. In fact, Gabriel told the paper that she will be "more useful" free than in prison. Four pro-independence leaders, including vice president Oriol Junqueras, are still being held behind bars.
The Swiss paper also cites Gabriel's lawyer, who thinks it unlikely that the judge overseeing the case will issue an international arrest warrant for the former MP, after the Spanish judiciary withdrew a similar order for Puigdemont's arrest in Brussels. Yet, in a later television interview, Gabriel added that she is getting ready to ask for political asylum should Spain issue an extradition order. "Switzerland will have to decide what to do with me," she said.
Meanwhile, Gabriel's CUP party has announced a press conference on Tuesday afternoon to explain her decision not to appear in the Supreme Court. Another CUP MP, Mireia Boya, appeared before the Spanish Supreme Court last week and defended the right of Catalonia to seek independence before a judge. Boya said the Catalan movement has always been peaceful. She was released without precautionary measures but is also facing up to 30 years in prison. Boya said on Monday that both CUP members had a joint strategy.