What you need to know if you're visiting Catalonia this summer
Which sights are open, under what Covid-19 conditions, and some alternative ideas for around different regions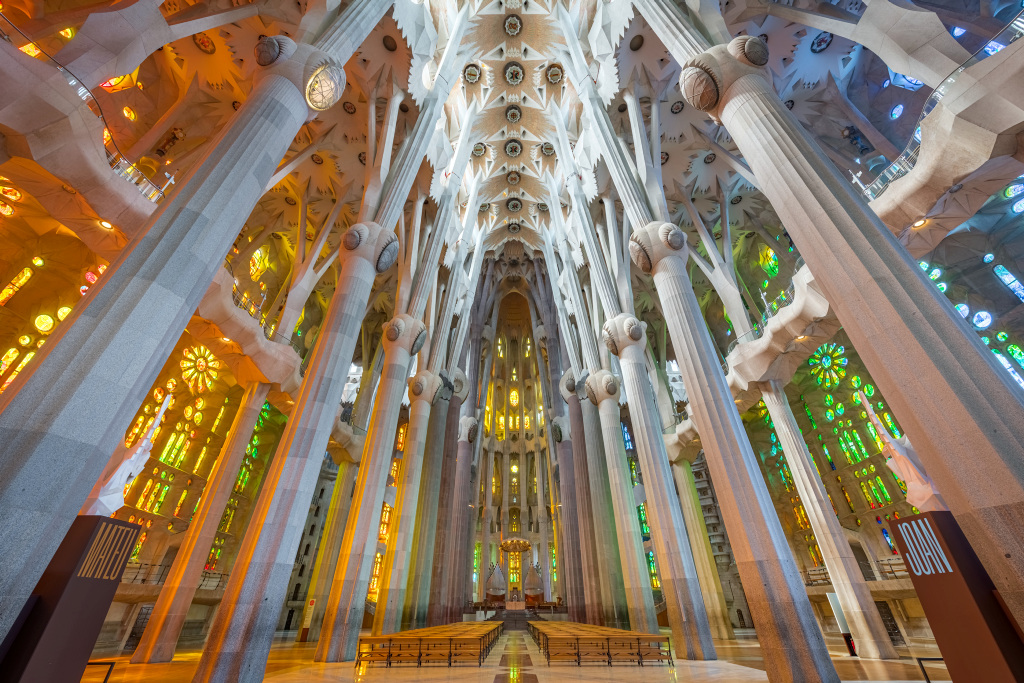 The sun is coming back to Catalonia in full force which means summer holidays are on the horizon.
With the pandemic situation improving gradually but surely, and the vaccination programme immunizing more and more people each week, tourism is already picking up, with international visitors coming to our shores as well as locals enjoying the best of what their own country has to offer.
Here, we offer you a guide for the 2021 summer holiday period, looking at what restrictions are in place first to enter the country and then when out and about, under what conditions the most famous monuments and sights are open, and some alternative ideas and suggestions of how best to enjoy the different regions and areas of Catalonia.
Restrictions on entering the country
As has been the case for the past 15 or so months, global travel still isn't completely open. However, there are still plenty of ways of getting into Catalonia.
For people coming from most countries in the world, including the United Kingdom as of July 2, they can cross the border as long as they provide a document that either shows:
They have been fully vaccinated at least 14 days before arrival

They have a negative result from a diagnostic test, within 48 hours prior to arrival in Spain (NAAT (nucleic acid amplification test, e.g. RT-PCR, RT-LAMP, TMA) / RAT (rapid antigen test)), with a negative result

They have recovered from Covid-19 within the past six months
For full, regularly updated details on requirements to enter Spain, go to: https://spth.gob.es/
However, mechanisms are more complicated for people coming from India, Brazil, or South Africa, as there are certain variants of the coronavirus that were first discovered in these countries that Spanish authorities are particularly worried about.
In the case of India, all passengers must quarantine themselves for ten days upon arrival, or for the entirety of their stay in the case that it's shorter than this period. In addition, they must provide negative test results before boarding, as well as test negative in the airport upon arrival.
For travellers coming from Brazil and South Africa, only citizens or residents of Spain can enter the country, while also following the same criteria as passengers from India.
Covid-19 measures in place in Catalonia
While in Catalonia, people will have to adhere to some local restrictions and measures. You can click here for a regularly updated list of all the measures in place in Catalonia.
Face masks must be worn at all times in public, with few exceptions such as consuming food or beverages at restaurants, or while practicing sports. However, from June 26, this measure will no longer be obligatory in outdoor open spaces, although masks are needed to enter shops and other establishments.
From June 21, the cap of ten people for social gatherings will be lifted.
In outdoor dining areas of bars and restaurants, the cap on the number of people who can sit at the same table will be raised from six to ten.
Apart from that, capacity limits of 50-70% are in force in most areas of society, such as shops, bars, restaurants, monuments, places of interest, cultural spots, etc, and safety distances must be kept in these places as well.
In many establishments, hand sanitizer will be offered.
Are monuments and sights open in Catalonia?
Yes, monuments, sightseeing spots, museums etc, have all reopened to the public.
From July 2, the official Barcelona Bus Turístic, Hop on Hop off Barcelona bus tour, will resume operation after being closed for more than a year.
The Sagrada Família, Parc Güell, FC Barcelona's Camp Nou stadium and museum, Casa Batllò, the Picasso Museum, La Pedrera, MNAC, MACBA, Joan Miró Foundation, Palau Güell, and many others are already welcoming visitors again.
In general, capacities are reduced, time slots are in operation to avoid crowding, tickets must be purchased in advance and online, and safety distances must be kept between people.
With these basic safety measures in place, monuments and popular sightseeing spots are open and ready to welcome the public once again.
For the Sagrada Família, for example, only 4,500 visitors will be allowed in between Monday and Friday, while this number reached around 15,000 before the pandemic.
Antoni Gaudí's Casa Batllò on the other hand has reopened bigger and better than ever before with a new '10D' multisensory experience that was eight years in the making.
It boasts immersive projection rooms allowing visitors to "wander into the mind of Gaudí," with 1,000 screens, 21 audio channels, and 38 projectors, and another built from a unique 6-sided LED cube that virtually crosses across the entire building.
Barça's iconic Camp Nou stadium aims to entice people back with a reduced price 'players experience,' allowing visitors to walk on the pitch, see the dressing room, and the press room.
Nightlife is also reopening in Catalonia from June 21 under some conditions. Clubs must close by 3.30, drinks can only be consumed while seated, capacity limits of 50% will be in place for indoor spaces, and safety distances must be kept between different groups of people.
'Festes majors' and music festivals
As of June 7, 'festes majors' are once more allowed to be held in Catalonia. These local street parties are synonymous with the Catalan summers, and are celebrated at different points of the year by all towns, cities, and sometimes even specific neighbourhoods in the country, with the majority falling between June and October.
Most follow the feast day of a local patron saint, but others have more historical origins.
Barcelona city's 'festa major' is known as La Mercè, and is celebrated on the weekend closest to September 24 every year.
Indeed, individual neighbourhoods within the Catalan capital also have their own festes, with the most significant of which perhaps being the Festa de Gràcia, enjoyed for a full week kicking off on August 15 each summer.
Different streets will compete against each other for the best decorations made out of recycled materials. Each will take up a different theme such as space, underwater, the 1960s, the Russian revolution, it can be anything - the more creative and outlandish, the better.
The Festa Major of Premià de Mar falls between July 8-13 and features a representation of a pirate ship arriving on the beach to loot the town, telling the history of when these marauders ruled the Mediterranean.
Festa Major of Vilafranca del Penedès between August 29 and September 2 is especially noted for its 'casteller' performances, the huge human towers emblematic of Catalan culture.
And the Festa Major of Sant Carles de La Ràpita, one of the southernmost towns in Catalonia, happens from July 15-29 and usually has a parade with humorous carriages with topical, critical, and satirical points of view.
Alternative ideas to discover different regions
Catalonia is a diverse land with many varying regions with unique identities to discover. Here are some alternative holiday ideas to explore this summer.
Volcanic Fields in the Garrotxa Natural Park
Did you know there are volcanoes in Catalonia? Well, they're no longer active, but around Olot in northern Catalonia, there are around 40 volcanoes that last erupted around 11,000 years ago, which today offer fascinating trails to discover.
Prades Mountains
With amazing hikes and fabulous landscapes, the southern mountain range offers days of fun. Don't miss the Hermitage of the Abellera, the exquisite waterfalls and natural swimming pools of Gorgs de la Febró, the near-1,000-year-old UNESCO World Heritage Poblet Monastery.
Albanyà dark sky
A must-see for any stargazer, Albanyà has international recognition for how dark its sky is. It's the ideal place to go camping, marvel at the night sky, and pick out the constellations. For a more detailed learning experience, you can also visit the Albanyà Observatory.
Wine tourism
Twelve denominations of origin give Catalonia twelve distinct flavour profiles, and twelve different ways of understanding life here. Whether the grapes are grown on terraced soil, at 1,000 metres of altitude, or in vineyards twisted by winds of the sea, wine and cava is deeply rooted in the DNA of Catalonia, and you'll be guaranteed a delicious glass of your preferred style.
Route of the seven gorges
A jewel of Catalonia, the hour and a half walk through the set gorgs brings visitors to some of the most spectacular natural water sights in the country, dotted with waterfalls and natural pools to cool off along the trail.
Adventure sports in Aiguestortes
Aigüestortes is Catalonia's only National Park and is the perfect spot for adventure sports. With endless hills, mountains, and lakes, it is ideal for rafting, kayaking, canyoning, climbing, and plenty more.
Snorkelling in Costa Brava
Golden sand, turquoise seas, and a rugged coast, what's not to love? Discover the underwater flora and fauna while snorkeling or scuba diving. The Mediterranean offers a diverse range of sea species and coral to see.