Casa Batlló reopens, allowing visitors to wander into the mind of Gaudí
Architectural gem boasts new '10D' multisensory experience eight years in the making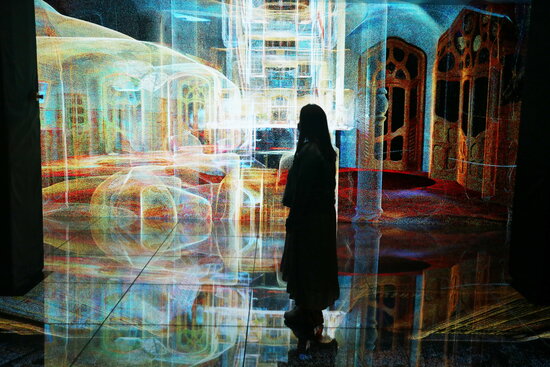 Architecture fans have pondered with amazement over the inner workings of Catalan architect Antoni Gaudí, the visionary creative behind the Sagrada Família, Parc Güell, and Casa Batlló among others, for years.
How did such incredible creations go from nothing, to an idea in the head of a genius, to these fascinating structures that we marvel at today?
A new '10D' multisensory experience in Casa Batlló, one of Gaudí's creations located on one of Barcelona's biggest commercial streets, Passeig de Gràcia, allows visitors the chance to wander into the mind of the Catalan architect.
Reopening to the public on Friday for the first time since last autumn, Casa Batlló now boasts two new immersive projection rooms that add cutting edge technology to the architectural heritage on show.
The novel features add 2,000 square metres to the museum route never seen before.
The Gaudí Dôme focuses on what inspired the architect, using 1,000 screens, 21 audio channels, and 38 projectors to delve deep into his relationship with nature as a child, with mind-bending visuals. The Dôme is located in the old coal cellars of the building.
The Gaudí Cube then aims to bring visitors through the eye and into the mind of Gaudí with an immersive and unique 6-sided LED cube that virtually crosses across the building.
The entire project has had an investment of around €30 million, with half of that money going toward the new technologies and the other half toward restorations and installations.
All in all, it was eight years in the making, five years of planning and the last three years creating the new exhibition spaces.
The price of the visit will now be €35, but half price for residents of Spain, and the reopening will be temporarily at 30% of capacity.