Culture guide of what to do in June as the country steps out of lockdown
Many things are still closed, but museums and cinemas begin to reopen while professional sports also returns this month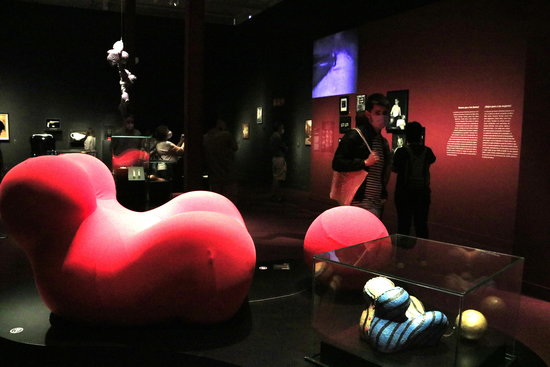 The coronavirus crisis has gripped Catalonia for months now, but slowly and surely the country is coming out of lockdown. In June, all health regions of Catalonia are expected to finish up the de-escalation plan, while the state of alarm is also planned to end, meaning some cultural activities are beginning to reopen and welcome visitors once again.
The post-lockdown world will look very different from normal times, as it must be remembered that post-lockdown does not mean post-pandemic. Extra safety measures will be in place across society for the foreseeable future, while people still must adhere to social distancing to minimize the damage of Covid-19 as much as possible.
Regardless, once all safety precautions have been observed, this month people will finally be able to return to cinemas, museums, and the inside of restaurants. Here's a short cultural guide on what to do in Catalonia this June, as the country comes out of lockdown.
Museums and Galleries reopening
After months of being shut, museums and galleries are finally starting to reopen across the country. The National Archeology Museum in Tarragona was the first to reopen its doors, while the Caixa Forum was the first museum in Barcelona to see people return. The MACBA and Foto Colectania are also welcoming visitors back.
Plenty more galleries and museums are reopening this month as the country comes out of lockdown. What's more, many are offering reduced prices or deals such as 2x1 on tickets to celebrate their return.
Cinemas reopening
Cinemas are gradually beginning to reopen as well. Some theatres, such as the Verdi cinema in Barcelona, are planning on reopening June 26, showing the classic film, Cinema Paradiso as a celebration of the art form upon their comeback.
The JCA Cinemas in western Catalonia are aiming for the same date, June 26, while Truffaut cinema in Girona hopes to welcome the public back on June 12.
Historical sites
Why not discover some of the ancient roots of Catalonia this month? The ruins at the ancient Roman city of Tarraco, including the amphitheater and the chariot track, are open for visitors again in Tarragona.
The ancient Greek and Roman ruins of Empúries on the Costa Brava are also welcoming visitors again.
Added to that, the historic Romanesque churches of la Vall de Boí are also reopening this month. Entry into the UNESCO World Heritage Sites are free until June 21.
Sant Joan | June 23
Every year on June 23, Sant Joan is celebrated with huge firework displays, launched from people's homes and public spaces such as squares and beaches. It is a celebration of fire and food that signals the start of the warm summer season.
While it's customary to meet for parties on this night, especially on beaches, authorities are reminding that social distancing is still a requirement. However, people will still be able to meet in groups of up to twenty.
Some beaches around Catalonia will be open but with limited capacity where they can guarantee safety distances.
Gardens & natural parks
As the weather continues to improve, getting back in touch with mother Earth is always a rejuvenating experience. Natural spaces like parks and gardens are amazing places to go for walks and relax in, and Catalonia boasts many beautiful places to enjoy in the open air.
The gardens at Montjuïc and the Collserola natural park are great to visit in the Barcelona area, while the Garrotxa Volcanic Zone in northern Catalonia offers fascinating walks, and the Prades mountains in the south make for great hikes.
Plus, with exercise time slots mostly removed in Phase 2, people will be able to enjoy these areas most hours of the day, save for the hours allotted for elderly and vulnerable people, from 10-12 in the morning and 7-8 in the evening.
Return of sports
Football and basketball are coming back to our screens. Unfortunately, the current plan is for all games to be played behind closed doors, but fans will be able to enjoy televised games from home or perhaps from some bars, as a limited number of customers will be allowed inside establishments from Phase 2.
The football season was interrupted with FC Barcelona fighting for the title, two points clear at the top of the league, and with Espanyol battling against relegation.
Meanwhile, Barça and Joventut de Badalona will be competing in the Liga ACB's final phase.