Coalition negotiations between Socialists and Unidas Podemos break down
Spain is even closer to snap election after Sánchez's second failed congressional vote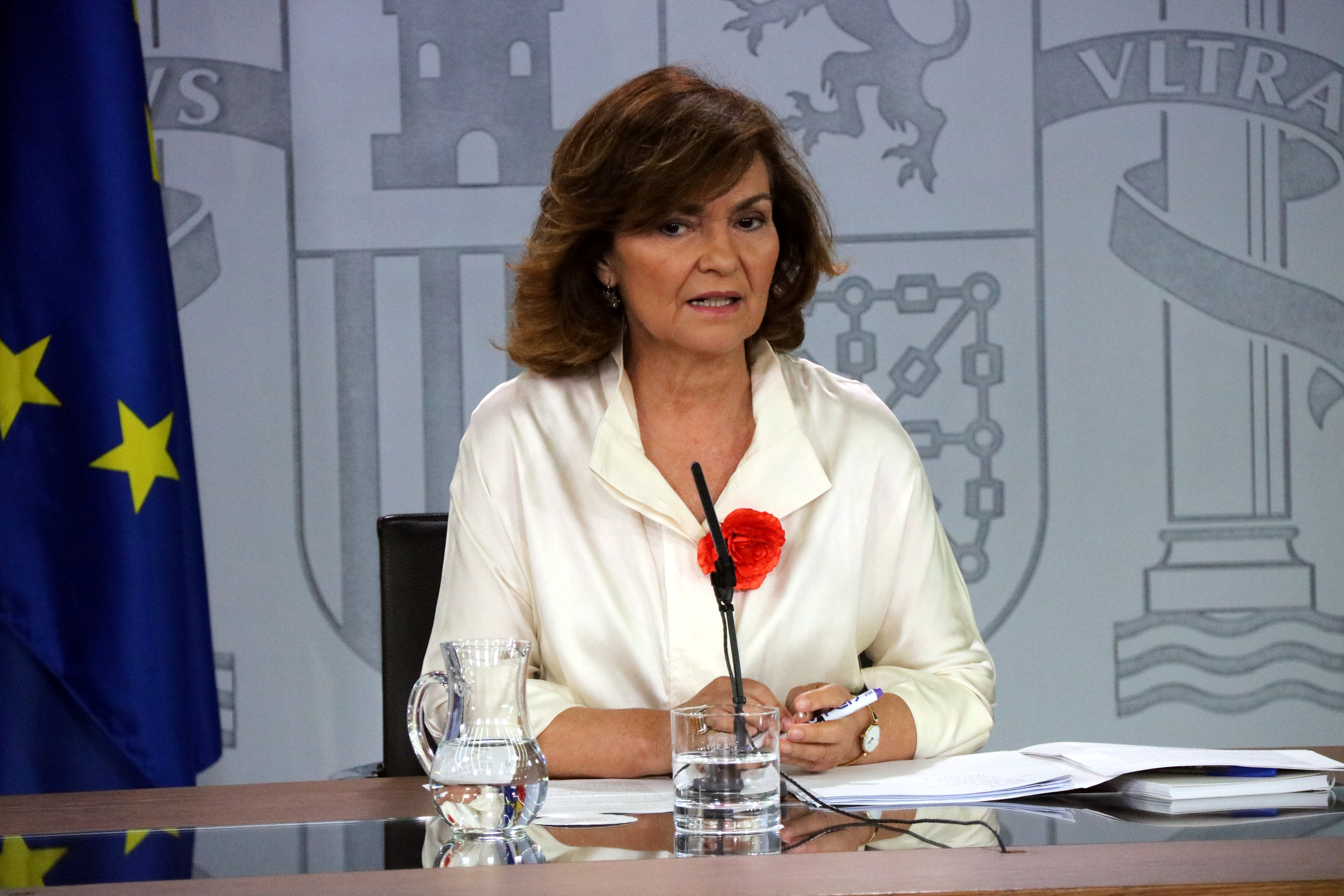 Negotiations between acting president Pedro Sánchez's Socialists and Pablo Iglesias' Unidas Podemos over a potential coalition government in Spain have reached their breaking point a day after Sánchez's second failed attempt to be named president by Spain's Congress.
On Friday, acting vice president Carmen Calvo blamed the Socialist-UP failure to come up with a deal exclusively on Unidas Podemos and said it was time to explore other options: "We have moved [from our initial position] and arrived at a final point."
Calvo took the opportunity to ask that Ciutdans and the People's Party abstain in a future vote to allow her party to remain in power, especially with the sentences for the trial of the events surrounding the Catalan independence referendum looming close on the horizon.
Sánchez lost a second vote on Thursday with 124 votes in favor, 155 against him and 67 abstentions, meaning that he has until September 23 to come up with a viable government before Spain would be forced to hold a snap election on November 10. This comes after also being unsuccessful in a first vote on Tuesday.
During the short debate prior to the second vote, Sánchez blamed Unidas Podemos for their inability to create one cohesive government, while Iglesias retorted by saying that it was hard to negotiate when documents were being modified and leaked to the press, and called for a respectful exchange between both parties.
The two Catalan pro-independence parties voted differently on Thursday, with Junts per Catalunya voting against Sánchez's bid and Esquerra Republicana abstaining.
JxCat's Laura Borràs explained her negative vote on both Tuesday and Thursday by lamenting how the Socialists have been dealing with the Catalan issue, including with her jailed colleagues.
On the other hand, ERC's Gabriel Rufián said that his party, while not agreeing wholeheartedly with the Socialists, was abstaining on Thursday in an attempts to pave the way for a left-leaning coalition government and to avoid a snap election in which the right and far-right – the People's Party, Ciutadans, and Vox – could make further parliamentary gains.