Pro-independence ERC extends hand to Sánchez: 'We are obliged to understand each other'
MP Rufián asks to sit at a "negotiating table" over Catalan crisis and calls for referendum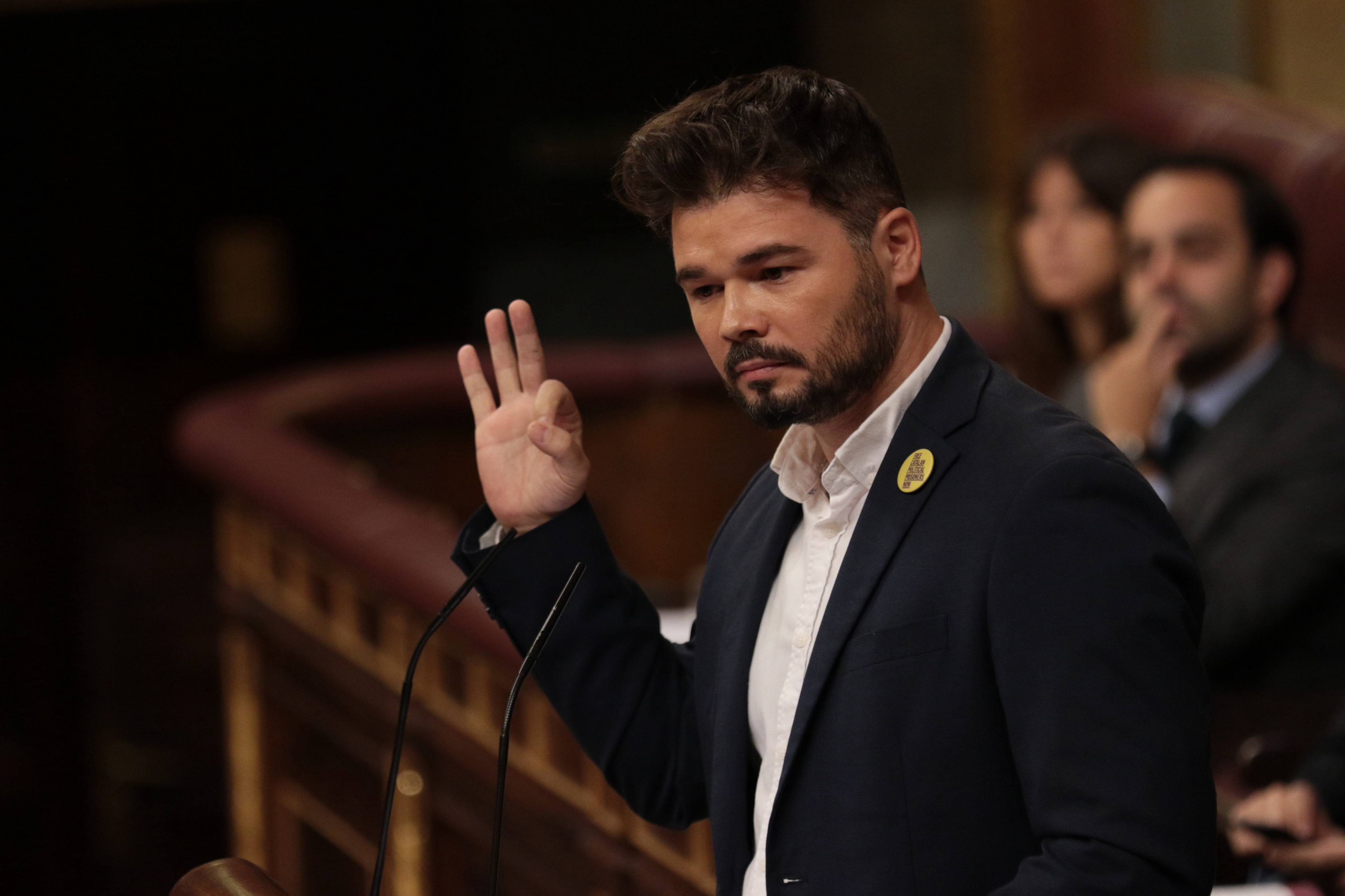 The main pro-independence party in the Spanish congress, Esquerra (ERC), extended their hand to Pedro Sánchez during the parliamentary debate to name him president.
Senior MP Gabriel Rufián did not unveil his group's position on the first round of vote later on Tuesday.
Yet he called on the Socialist candidate – as well as the right-wing opposition groups – to sit down at a negotiating table over the independence issue.
"We are obliged to understand each other, let's understand each other," he said. "The question, Mr. Sánchez, is whether you want to respect us as well and reach an agreement with us."
Some of the demands Rufián brought up in his statement included a self-determination referendum, an inquiry into the alleged links between Spain's intelligence and the mastermind behind the 2017 Barcelona attacks, and support to migrant sea rescue NGOs such as Open Arms.
A "terrible anomaly"
The Esquerra MP started his speech calling out a "terrible anomaly."
"It shouldn't be me here, but you, Oriol [Junqueras]," he said referring to the suspended MP in precautionary detention.
With these words, Rufián rejected the imprisonment of Catalan pro-independence leaders, who have been behind bars for 21 months while waiting for their sentences.
"Those people over there [referring to far-right Vox party members] ask that our colleagues receive a 500-year sentence for voting," he said.