Pro-independence JxCat to vote No to Sánchez
Socialists very likely to need at least abstention of left-wing Basque and Catalan forces for independence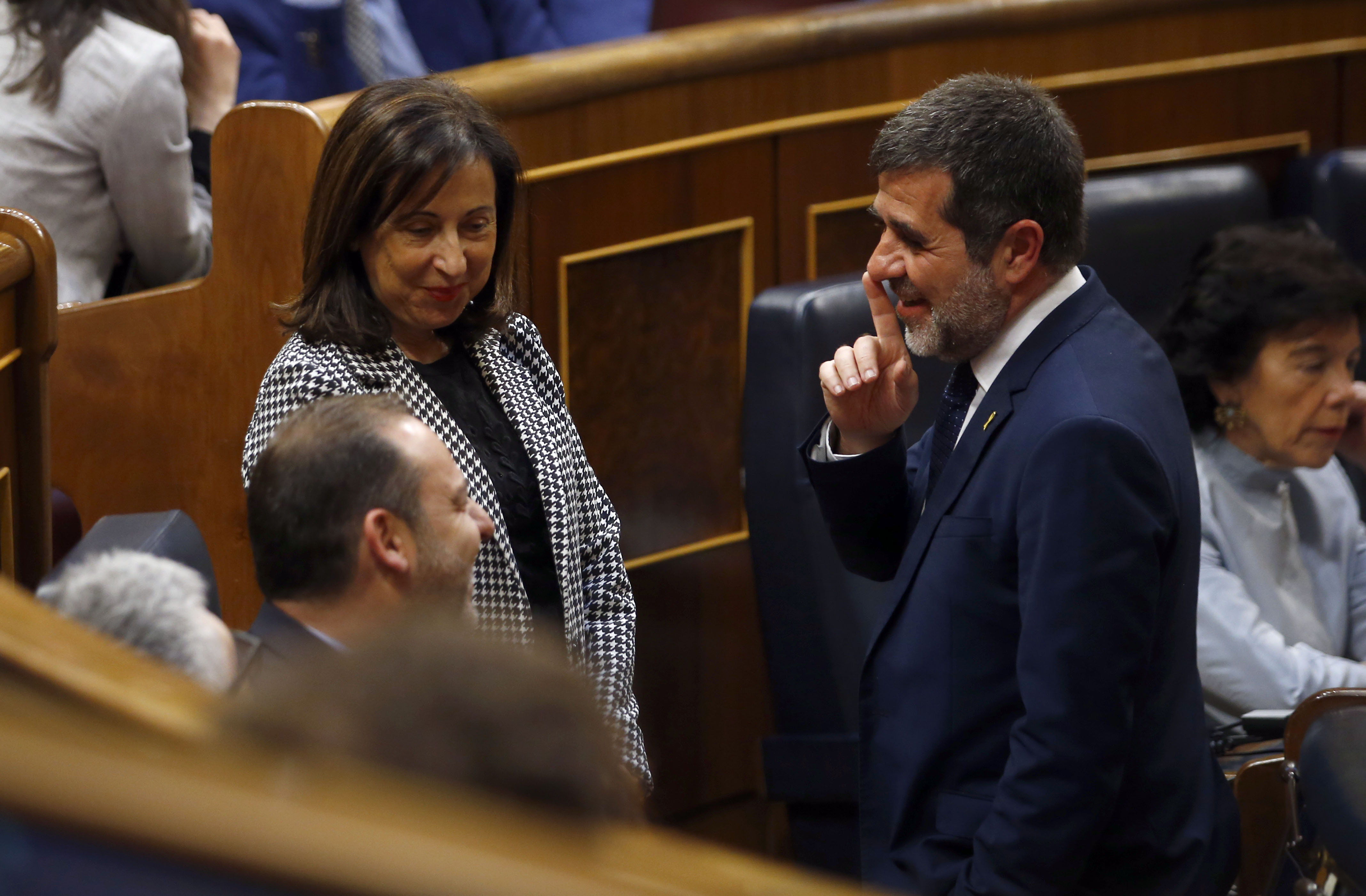 The pro-independence group Junts per Catalunya (JxCat) will vote No to Pedro Sánchez in his presidential bid.
On Monday at around 9pm, after the first full day of the debate to name a Spanish leader, JxCat MPs announced on Twitter they would reject the Socialist, including those suspended representatives in precautionary prison.
"Many have talked about out but without talking to us. Now we speak: after having listened to the debate and with the precedents of the candidate, we say No to supporting Pedro Sánchez's bid for president," tweeted all three jailed MPs at the same time.
Without JxCat's votes, Sánchez's bid gets more complicated – in case his coalition talks with Unidas Podemos are successful, he will not only need the anti-austerity party, plus other forces that are expected to support him. The Socialists are very likely to need at least the abstention of the left-wing Basque and Catalan pro-independence parties Bildu and Esquerra.
After Sánchez's opening statement in which he made no mention to the Catalan issue, Esquerra said his party is further from a deal.
A "worryingly complicit silence"
On Tuesday morning, when it was her turn to opine on Pedro Sánchez's potential future presidency, JxCat MP Laura Borràs said that he lacked credibility when he spoke of dialogue as, according to her, he has not been listening to pro-independence Catalans' grievances.
She also described his decision to not tackle the independence issue head on as constituting a "worryingly complicit silence" and accused him of ignoring human rights violations.
Borràs finished off her speech by asking Sánchez to speak directly to her jailed colleagues and recited a poem about the importance of listening to others.