Sánchez's presidential bid defeated in first round of votes
Unidas Podemos abstains, and pro-independence parties vote No; Socialist leader will have second chance on Thursday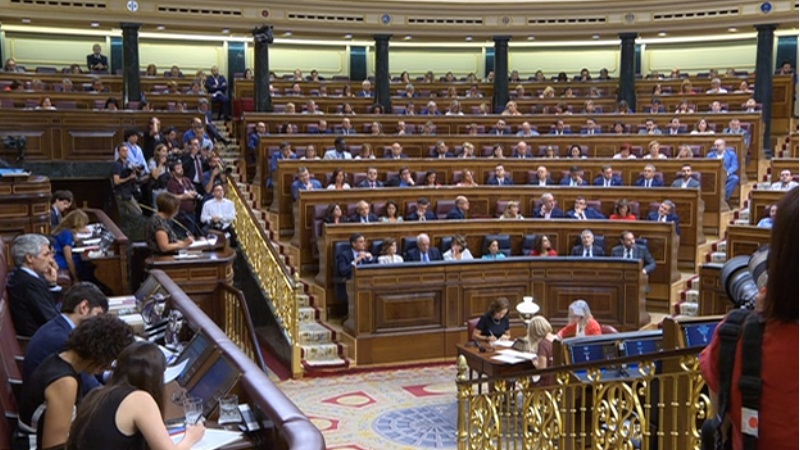 Pedro Sánchez's presidential bid was defeated in the first round of votes in Spain's congress on Tuesday afternoon.
The Socialist leader, who needed a minimum of 176 supports (absolute majority) for this vote, obtained 124 Yes ballots, 170 No votes and 52 abstentions.
On Thursday, the acting Spanish president will face a second round of votes, in which he will only need a simple majority, that is, more Yes than No votes.
Yet with the same results as on Tuesday, Sánchez won't be able to get a second term as president and the two-month clock will start running towards automatic snap election which would be held on November, 10.
Who voted what
Unidas Podemos and their Catalan allies En Comú Podem, who are in coalition talks with the Socialists, abstained in a "gesture" to show willingness to reach a deal by Thursday.
Both pro-independence parties ERC and JxCat voted No to Sánchez's bid. At least the abstention of one of them, plus the Yes vote of Unidas Podemos are very likely to be needed in the Thursday vote.
Ciutadans, the People's Party and Vox also rejected the Socialist leader, meaning that the only party supporting him, apart from his 123 colleagues, is a regionalist Cantabrian MP.
The two Basque countries and the Valencian nationalists have abstained, with Navarran and Canarian MPs joinnig the No votes.