Catalan exports increase 10.2% on last year's figures to €19.2 billion
In March, overseas sales soared 36.1% due to the improving pandemic situation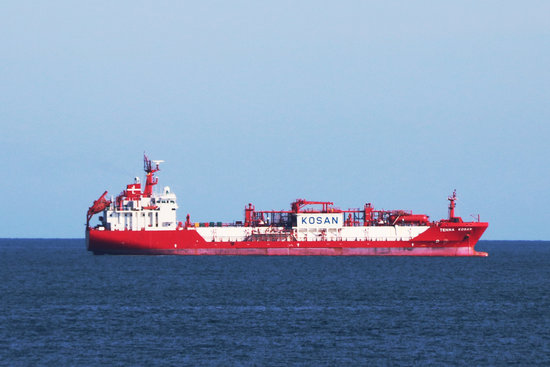 Catalonia's exports were worth almost €19.2 billion during the first trimester of 2021, a 10.2% increase on the figures for the same period last year.
This is largely due to the spike in exports which occurred in March, considering that during the same month last year international trade came to an almost complete stand still after the state of alarm was declared in Spain.
Exports began to rise once again in November 2020, 5.5% on the year before, 6.5% more for December and in February, an increase of 6.4% was recorded.
For March 2021, Catalan exports shot up a 36.1% on the previous year, a whole €7.6 billion, according to figures published on Monday by Spain's Ministry of Industry, Commerce and Tourism.
This was also a much greater rise than that seen across Spain, with the country's average for the first trimester being a 4.9% increase, worth €72.3 billion. Catalonia's statistics were the third best out of Spain's autonomies, coming only behind Galícia (10.9%) and Múrcia (10.6%).
Due to this, Catalonia's share of Spain's total exports rose, representing 26.5% of the whole as opposed to a 25.3% share for the first trimester of last year.
Chemical sales still represent most of exports
The chemical industry still makes up most of Catalonia's exports, with a 29.2% stake worth €5.6 billion for the first trimester.
Capital goods occupy second position, with a 16.9% of total exports, worth €3.2 billion.
Significantly, the automotive sector witnessed a huge increase in exports this March compared to that of last year, when the industry was badly hit by the pandemic. Exports from car manufacturers in Catalonia were worth just over €1 billion, a 76.1% increase on the same month last year.
Fall in GDP
The trend seen in this trimester's export data, however, does not correspond with the general trend for economic activity in Catalonia.
According to the Catalan Statistics institute, Catalan GDP has fallen by 0.4% in the first quarter of 2021, representing a drop of 4.3% year-on-year, according to the Catalan Statistics Institute.
Although, Catalonia's economic activity recorded a drop of 0.9% in the final three months of 2020, meaning the most recent figures for early 2021 were not as harsh as the previous quarter.