2020 sees fall in Catalan export figures after ten years on the rise
Sales abroad dropped by 10.3% in the year the coronavirus pandemic began, worst results since 2009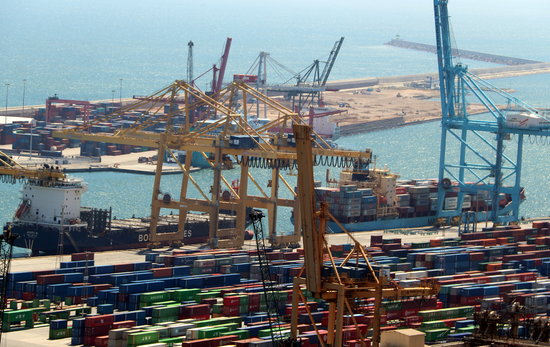 In the year that the Covid-19 pandemic gripped the world, Catalan exports fell after ten consecutive years on the rise.
During 2020, Catalonia sold products abroad for €66.265 billion, 10.3% less than the previous year. The first half of 2020 alone saw export figures drop by 17%.
In 2019, exports beat records for a 9th year in a row, having seen an increase of 3% on goods sold to other countries at a value of €73 billion.

The decline seen in 2020, caused mainly by the health crisis, is the sharpest since 2009 when exports fell by 17.9% year-on-year.
According to data published this Friday by Spain's industry ministry, sales abroad show similar figures to 2016, when Catalonia exported products for €65.161 billion.
Despite the fall of the last financial year, Catalonia closed the year on a positive note. In November, exports grew by 5.5%, and December saw an even larger rise, by 6.5% up to €5.759 billion.
The chemical industry saw the biggest share of sales abroad, 29.2% of total exports in Catalonia. Nevertheless, sales abroad in this sector actually fell by 2.8% year-on-year.
In second place are food, beverages and tobacco, which account for 16.6% of exports and this year increased their sales volume by 7%. Capital goods followed, with a share of 16.2% of total exports and a 16% year-on-year drop in sales volume.
Despite the general decline in sales abroad, Catalonia leads all of Spain in terms of exports, accounting for 25.4%.