Catalonia in recession as GDP shrinks in first quarter
Economy falls by 4.3% from last year according to Catalan Statistics Institute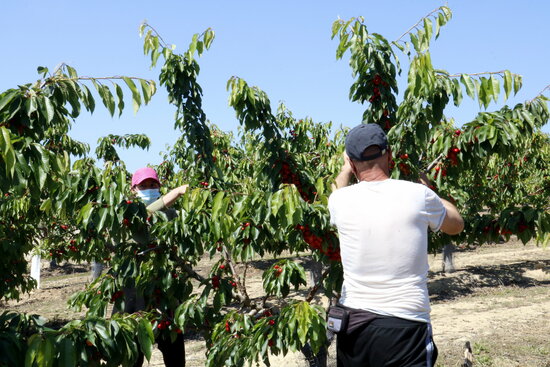 The Catalan GDP has fallen by 0.4% in the first quarter of 2021, representing a drop of 4.3% year-on-year, according to the Catalan Statistics Institute.
Catalonia's economic activity recorded a drop of 0.9% in the final three months of 2020, meaning the most recent figures for early 2021 were not as harsh as the previous quarter.
All sectors experienced growth with respect to the previous quarter, with industrial activity leading the way with a 1.9% increase of activity in one year.
During 2020, the GDP plummeted by 11.5% according to the Catalan statistics institute. This is the biggest drop on record and means a loss of all the growth achieved over the past four years.
The Covid-19 pandemic dealt a hard blow to the local economy, with exports and tourism among the most affected sectors.
The Catalan economy saw a growth of 15.7% from July to September last year, making big gains during the summer months when businesses reopened after months of lockdown, but still insufficient to compensate for the coronavirus pandemic downturn.
A similar recovery could be expected to some degree this summer when tourism activity picks up and as Catalonia continues to loosen Covid-19 restrictions in parallel with the gradual success of the vaccine programme.