FC Barcelona player Lewandowski, Italian PM Giorgia Meloni, Lady Gaga: new caganer figurines
Traditional poopers placed in nativity scenes will also include King Charles III, Eleven from Stranger Things, and Rishi Sunak in near future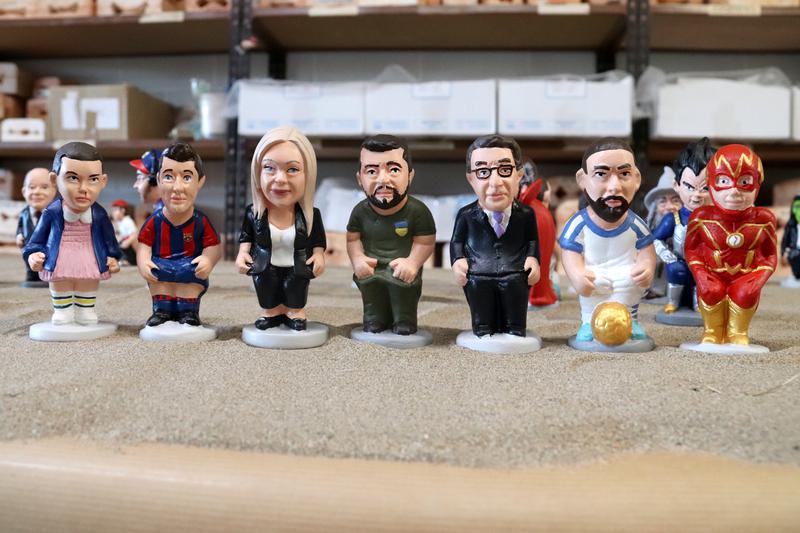 FC Barcelona player Robert Lewandowski, recently elected Italian PM Giorgia Meloni, and Lady Gaga can now all buy their very own caganer figurine.
Caganer.com, one of the most successful companies that manufactures and sells the traditional poopers placed in Catalan nativity scenes, revealed on Thursday their new picks for this Christmas.
Novelties include King Charles III, who already had a pooper figurine as the prince, Eleven from Netflix's Stranger Things, and, in the near future, the new UK PM Rishi Sunak.
"We had a pooper of Boris Johnson and wanted to do one of at-the-time UK PM Liz Truss, but as we saw the news, we decided to wait and see," Marc Alós, the sculptor at Caganer.com, said to the Catalan News Agency (ACN).
"The political landscape, and especially in Europe, has recently changed a lot," he said before adding that with the death of Queen Elizabeth II, her figurine has seen a surge in sales, as people "want to remember her."
This year they are selling around 40 new figurines online and in their local stores in Girona, Barcelona, and the one that recently opened in Madrid. Aside from the new UK and Italian PMs, customers can also acquire the new German chancellor, Olaf Scholz, and the Ukrainian president, Volodymyr Zelenskyy.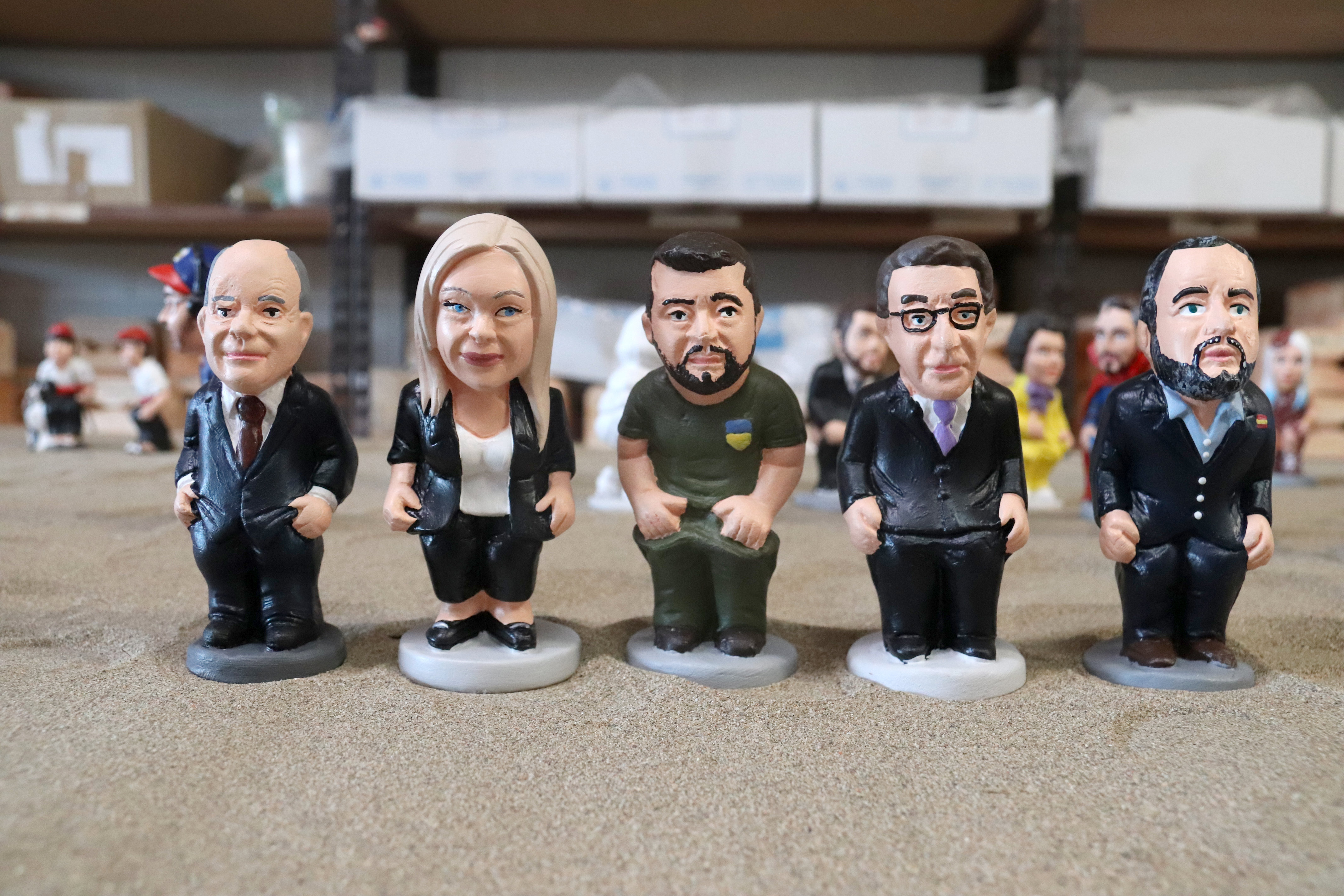 Zelenskyy's figurine has already been on sale for the last six months, as Caganer.com created it when Russia started its invasion of Ukraine. Now, the figurine faces its first Christmas campaign.
Some of the other new poopers include Real Madrid FC player Karim Benzema, who now has the 'Ballon d'Or' on his feet, musician and artist Harry Styles, who will perform in Barcelona in 2023, and Wolfgang Amadeus Mozart.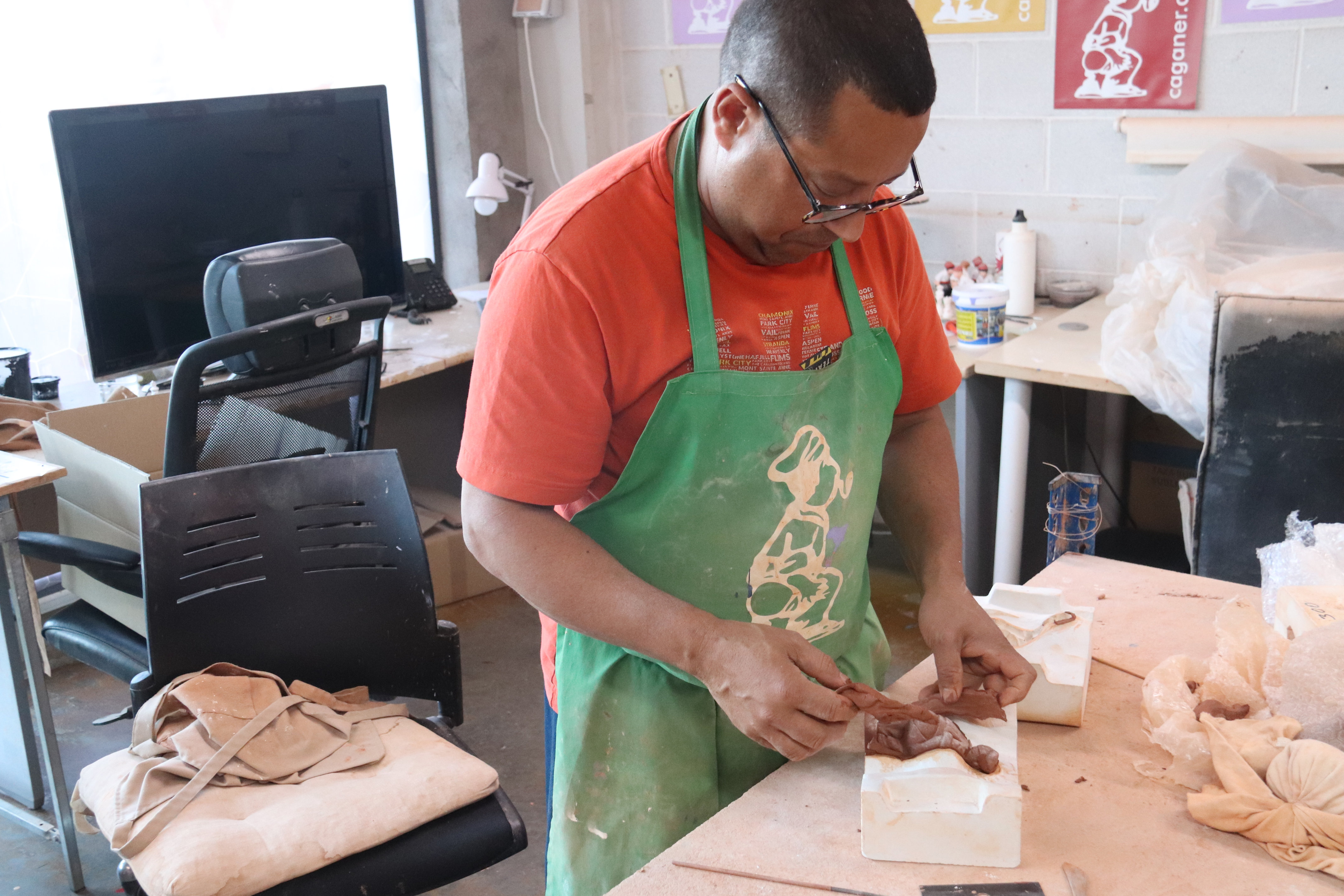 Caganer.com has around 600 poopers on sale, all of them handcrafted one by one.
What are caganers?
Caganers are traditional Christmas figurines depicting anyone from traditional peasants to global celebrities, all in the middle of doing a poo.
Caganers, which literally means poopers, have been around since at least the 18th century. It's customary for them to be placed in the nativity scene, along with the baby Jesus, Mary and Joseph, the shepherds and wise men, and the donkey.
Listen to our Filling the Sink podcast episode from December 2020 to learn more about the Christmas traditions in Catalonia.