PODCAST: Christmas in Catalonia
Festive feasts, plenty of presents and a surprising amount of traditions involving poo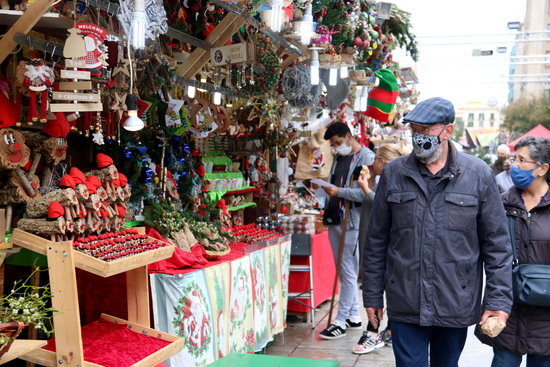 Who needs Santa Claus? In Catalonia, kids hit a wooden log with sticks until it poos out presents. Find out more about the Tió de Nadal and many more Catalan Christmas traditions in this special festive edition of Filling the Sink. Press play below to listen or subscribe on Apple Podcasts, Google Podcasts or Spotify.
Bones festes! It's fair to say that Catalonia has some unusual Christmas traditions. Lorcan Doherty gets the lowdown from Cristina Tomàs White and Guifré Jordan. They discuss what's on the menu on Christmas Day, who brings the presents for the kids and why so many of the traditions involve poo. Cillian Shields visits the Santa Llúcia market and wonders what it must have been like the last time it took place during a global pandemic.
Listen to more episodes of Filling the Sink below.