Upcoming hearing on independence leader Ponsatí's extradition to be held in Scotland on August 26
MEP's immunity was lifted in March alongside that of Puigdemont and former minister Comín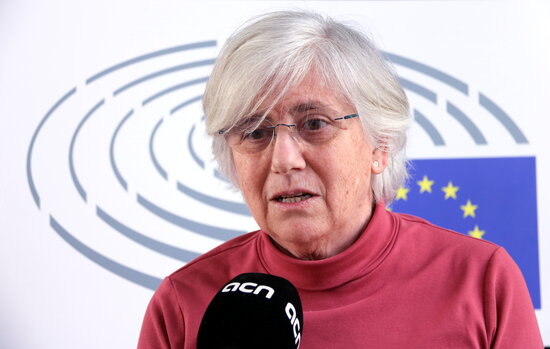 An Edinburgh court is set to hold a hearing on whether to allow Belgium to proceed with the handling of former Catalan minister and current MEP Clara Ponsatí's extradition case on August 26, as was announced during legal proceedings on Tuesday.
Ponsatí, who now resides in Brussels and would prefer to have her case considered there rather than in Scotland, lost her parliamentary immunity on March 9, as did former president Carles Puigdemont and ex-minister Toni Comín.
Although this means Spain can once again attempt to extradite them to try them for the events surrounding the 2017 push for independence, all three are still MEPs for Junts per Catalunya (JxCat).
The arrest warrants issued by the Supreme Court, however, are still on pause. The politicians' defense team believes they could be reactivated once the Court of Justice of the European Union (CJEU) responds to judge Pablo Llarena's preliminary questions concerning the precedent set by former minister Lluís Puig's case.
In January, Belgium rejected Spain's request to extradite Puig, who is not an MEP and therefore did not have parliamentary immunity to begin with, after determining he risked not having a fair trial as posited by a UN Working Group on Arbitrary Detention report.
Llarena has also asked the court about the extent to which the Belgian judiciary, which argues Spain's Supreme Court does not have the "explicit" legal foundations allowing it to try matters relating to the 2017 independence referendum, can undermine the authority of the Spanish magistrates.
The CJEU generally takes 15 months on average to respond to legal questions it has not deemed to be urgent.