Spanish government erases taxes on essential food to tackle inflation crisis
20-cent discount per liter of fuel only to be subsidized to transport professionals and 2% cap on rent increase to be extended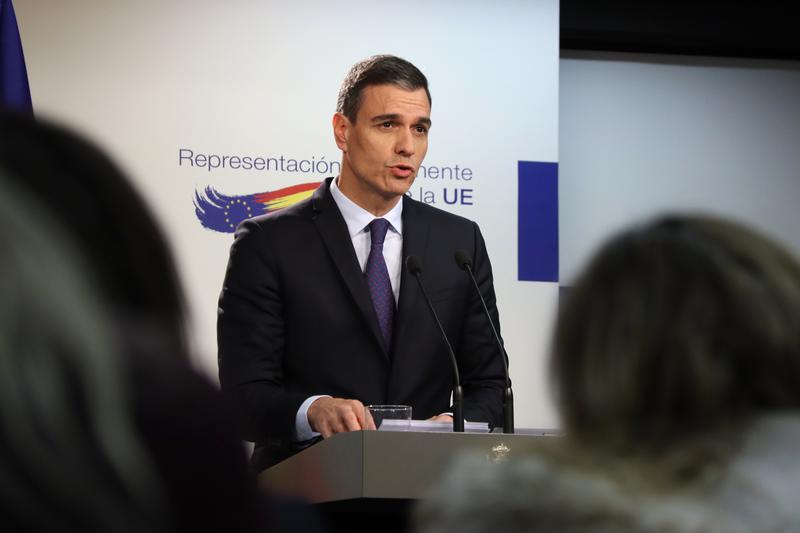 The Spanish government approved to erase taxes on essential food to tackle the current inflation crisis, as Spanish PM Pedro Sánchez announced Tuesday during a press conference after the last council of ministers of the year. The executive will also drop taxes for oil and pasta from 10% to 5% for six months.
The grocery list will be cheaper when buying bread, flour, milk, cheese, eggs, fruits, vegetables, legumes, cereals, and tubers.
These are part of the measures in the sixth package of aid approved since the start of the war, all of the previous ones have helped "lower inflation by four percentage points in just four months," the politician said.
The government also approved a €200 subsidy for families with an income of less than €27,000 annually, according to the executive, the aid will help around 4.2 million families.
During the last meeting, the executive also extended until the end of 2023 the 2% cap on rent increase based on inflation. Furthermore, a new measure will see all rents finishing before June 30 frozen so prices will remain the same for six months.
These are all part of a deal reached between the Socialists and its junior coalition partner, Unidas Podemos, on Monday night and Tuesday morning.
Overall, the cabinet will deploy €10 billion for this measures package, increasing the general amount subsidized since the beginning of the war to €45 billion.
As of now, fuel will have a 20-cent per liter discount, but as opposed to now when all drivers enjoyed the economic aid, it will only be for those transport professionals.
However, the Spanish PM confirmed that public transport would continue to be fully subsidized for Rodalies commuters train users.
In contrast, metro and local public transport will cost 50% less, as the government will continue subsidizing 30% of the ticket and local authorities the other 20%, as was already announced.
New independence referendum 'will not take place'
During his speech, Sánchez was asked about the new independence path that the Catalan president announced during his Saint Stephen's day speech.
For the PM, Catalans "can ask for whatever they want, but it will not take place," he told journalists and viewers.
In fact, for the politician, the meetings organized between the Spanish and Catalan governments to tackle the independence conflict are "a useful tool" to find "common ground."
As opposed to 2017, "the Spanish constitution is abied by in all Spanish territories, including Catalonia," and the independence push is not one of the concerns of Spaniards, he said.