Spanish budget 2023 approved in Congress with support from Catalan government party
Pro-independence Junts and CUP vote against, but spending plan advances with yes votes from ERC and PDeCAT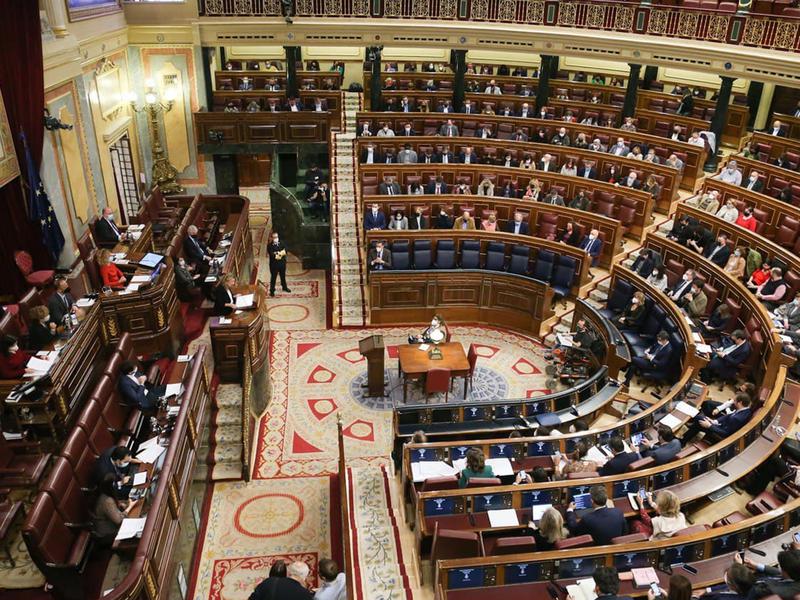 The Spanish government have seen their 2023 spending plan approved in Congress thanks in part to yes votes from Catalan pro-independence parties ERC and PDeCAT.
Junts and CUP, however, voted against the bill that in the end had enough support from other parties as well as the Socialists and Podemos, coalition partners in the Spanish government.
Meanwhile, the People's Party, Vox, and Ciudadanos voted no, adding to the no votes of Catalan pro-independence parties Junts and CUP.
The budget bill will now go to the Senate after being passed in Congress. If they make amendments, the bill will return to Congress for final approval, but if they make no amendments, the spending plan will be in place.
Deals with Catalan and Basque parties
As the current Spanish administration is a minority government, the Socialists and Podemos need to negotiate for support from other parties for every bill they want to pass in Congress, including the budget.
Esquerra Republicana sealed a deal with the Spanish executive to transfer management of key infrastructure investments from Spain to Catalonia. These infrastructures include railways and roads, and the agreement is valued at around €900 million.
Gabriel Rufián, of ERC, said his party had for a long time been "fed up with campaigning on morality, with being correct, and only end up losing. We also want, and that is what we have done, to be pragmatic."
After a deal was reached with Basque nationalist party Bildu, the 2% cap on rent increases will be extended through next year.
Social spending
When the budget was first presented in early October, the government's 2023 budget bill foresaw 17.2% of the total funds being allocated to Catalonia, below its GDP share of 19%.
The spending plan devised by the Socialist and Podemos coalition government allocates €2.308 billion to Catalonia, slightly up from last year's €2.23 billion in last year's budget.
Yet, the long-standing fiscal deficit complaint of pro-independence parties is set to continue, despite the fact that more money will be granted to Catalonia than in 2022, which was also an increase compared to 2021's allocation.
Around 60% of the funds allocated will go toward social programmes – some €266.189 billion. The agreement includes €660m to extend the measure fully subsidizing short- and medium-distance Renfe trains throughout 2023 as well as €100 grants for households with children 3 and under.
It will also increase pensions and targeted basic income in line with inflation, which the government expects to be around 8.5%.