Public transport fares to remain same in 2023 including some ongoing discounts
10-journey ticket to cost €11.35 and unlimited monthly passes, €32, pending possible extension of Spain's discounts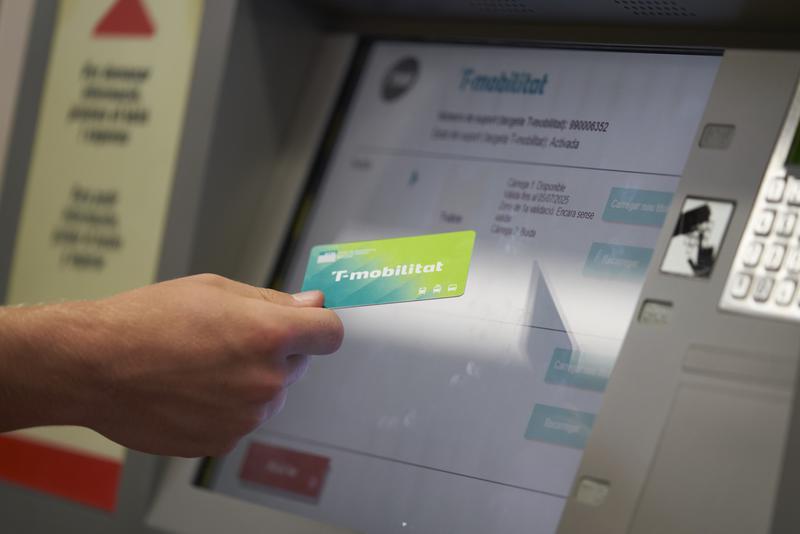 Public transport fares in the Barcelona area will remain the same in 2023, as the Barcelona's metropolitan area transport authority (ATM) has decided to not increase prices for a third year in a row.
The measure was announced on Monday by ATM, and also includes extending the ongoing inflation-related 20% discounts offered by the Catalan authority, which were expiring at the end of 2022.
The Spanish government reduced by 30% some tickets such as the 10-journey ticket (T-Casual) and the unlimited monthly one (T-Usual), but for now this has not been extended beyond December – yet, the 20% further discount of ATM in some tickets such as T-Usual will continue through 2023.
Thus, Zone 1 single ticket will continue at €2.40, the 10-journey ticket (T-Casual) will no longer cost €7.95 because it will be back at its standard price of €11.35 – yet, the Barcelona area transport authority made clear on Monday that it will continue at €7.95 if Madrid announces the extension of its 30% reduction.
T-Usual will no longer cost €20 unless Spain's cabinet keeps their measures, but will not be back at €40, because the 20% reduction offered by ATM still stands, so its price for 2023 has been set at €32.
The quarterly ticket for under 25s (T-Jove) costs €64 with the 20% discount and pending the further 30% reduction, and the maximum age for this pass will soon be raised to 30; an individual ticket for an unlimited number of journeys in one day (T-Dia), €10.50; a multi-person ticket for 8 journeys in 30 days (T-Familiar), €10; and a multi-person ticket for 70 journeys in 30 days (T-Grup), €79.45.
Single-parent and large families will have to pay €25.60 for a T-Usual, €51.20 for a T-Jove, and €50.85 for a T-70/90.
Spanish government expected to further reduce prices
ATM expects that Spain will extend their 30% discount through 2023 "between this week and next week," according to Barcelona's public transport authority president, Laia Bonet. She is also a Barcelona local councilor for the Socialists, the party that leads the Spanish government.
The expiry date for the tickets bought in 2022 is January 15, 2023, but it will be extended until December if this further price reduction is confirmed.
For Bonet, it is very important to implement these measures as currently there are "unusual times with a social and financial crisis," the president said.
Rodalies commuter trains for free
On October 4, Madrid already announced that Renfe short- and medium- distance trains would remain free for all of 2023, extending the measure already in place from September to December of this year.