Spanish borders reopen as state of alarm ends
After 98 days, free movement with EU countries restored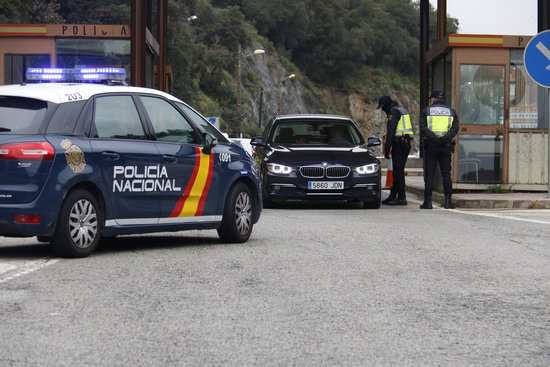 The state of alarm —the draconian measure triggered by the Spanish government on March 14 to fight the spread of Covid-19— was lifted on Sunday, giving way to the so-called "new normality" amid fears of a second wave of coronavirus infections.
After 98 days of lockdown, the free circulation of people was fully restored with all European countries within the Schengen area except for Portugal, with travel restrictions due to end on July 1.
While Catalonia exited the state of alarm on Friday, movement restrictions between different Spanish regions remained until today.
In a televised address on Saturday afternoon, Spanish president Pedro Sánchez issued a bleak warning: "The virus can come back and shake us in a second wave. We must avoid it at all costs."
As of June 20, 28,322 people have died from Covid-19 in Spain. After almost two weeks of reporting no fatalities, health officials updated the counting on Friday to add 1,177 new deaths.
Spanish authorities claim that the state-wide lockdown made possible by the state of alarm has saved the lives of 450,000 people.
From March 14, on six occasions did Sánchez seek the parliamentary support needed to extend the state of alarm for two weeks at a time. Getting enough votes became increasingly harsh as right-wing parties doubled down on their criticism of the Socialist-led executive.
Pro-independence parties also took on Sánchez, accusing him of using the state of alarm to take over Spanish regions' devolved powers.