Spain's Covid-19 death toll revised up by 1,177 to 28,313
Figure still insufficient to account for stark rise in gross mortality from last year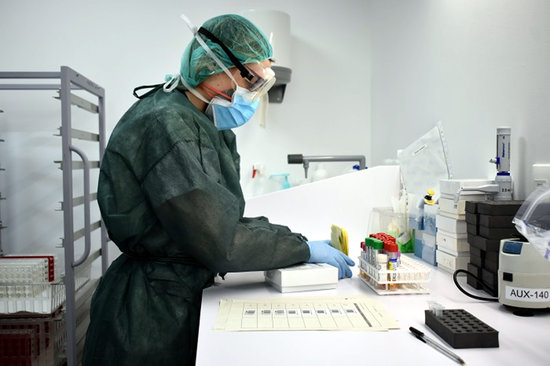 The Spanish ministry of health updated the Covid-19 death toll on Friday to include another 1,177 fatalities, which brings the official count up to 28,313.
After reporting no coronavirus-related deaths for the past two weeks, Spanish authorities corrected their own records to include 115 people who passed away from June 7 to June 17.
Health officials explained that many fatalities were not properly recorded at the time when Spain was most severely hit by the pandemic, with daily deaths nearing a thousand.
Yet the revised figures still insufficiently account for the 43,945-person difference between Spain's gross mortality this year and last, according to the National Statistics Institute (INE). While official coronavirus figures can partially account for the surge in deaths, more than 15,000 fatalities remain statistically unexplained.
Spanish authorities also reported that 34 coronavirus outbreaks have been detected in Spain since May 11, affecting 982 people. While 9 of these outbreaks remain active, authorities say they are "under control."