Ex-king's whereabouts still unknown two weeks after leaving Spain
Spanish government avoids commenting and rules out decriminalizing slander against the crown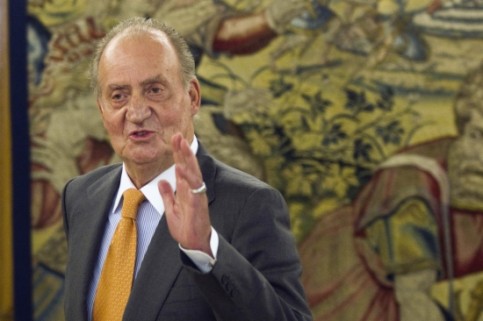 The whereabouts of Spain's former king Juan Carlos are still unknown. He informed that he was leaving the country two weeks ago, on August 3, on the grounds that he was "providing the best service to Spaniards, to their institutions and to the King," his son Felipe.
Juan Carlos' move happened amid mounting corruption allegations and including a scandal involving alleged secret payments from Saudi Arabia and a bank account in Switzerland.
Several media reports claimed that he was in Portugal, others in the Dominican Republic and, the most recent ones, in Abu Dhabi, the capital of the United Arab Emirates.
Yet, no official information about his whereabouts has been shared by him, the Royal House, or the Spanish government.
On August 12, after his customary summer meeting with King Felipe, Spanish president Pedro Sánchez rejected revealing where Juan Carlos has gone, arguing that it is for the ex-monarch or the Crown to comment. "We are separate institutions," he said.
However, some critics say that since the Spanish executive is still in charge of Juan Carlos' security and therefore they must know his whereabouts, this information should be shared.
Slander against the Crown
On Friday, Spain's public prosecutor dropped a lawsuit against several Republican politicians, including the Catalan vice president Pere Aragonès, after a pro-monarchy entity accused them of slander against the Crown.
The Spanish criminal code provides that insulting a key member of the Royal Family can be punished with up to 2 years behind bars.
ERC has officially requested decriminalizing the crime of slander against the Crown before Spain's congress, but the justice minister in Spain, Juan Carlos Campo, has ruled it out.
"The state's high institutions have to be protected and the offenses that weaken them are not good," he said.
Investigation into former king
Juan Carlos I is under investigation by the Supreme Court for allegedly receiving commissions in exchange for interceding that a Spanish consortium won a contract to build a high-speed train link to the city of Mecca, in Saudi Arabia.
While the Spanish constitution states that a king cannot be judged by any means, Juan Carlos' abdication in favor of his son, Felipe VI, in June 2014 apparently put an end to his immunity.
On March 14, British newspaper The Telegraph published revelations that Felipe was named as a beneficiary for an offshore fund allegedly containing 65 million euros. The next day, the king relinquished his father's legacy and withdrew his allocation from the royal family's payroll.
In May, media in Spain reported that Juan Carlos I was given 1.7 million euros in cash by Bahrain's sultan, Hamad bin Isa al Jalifa, in 2010.
In July, Spanish president Pedro Sánchez said he was open to an amendment of the constitution to limit the legal immunity of public officials, including the king.
As the corruption-ridden legacy of king emeritus Juan Carlos I continues to haunt the Spanish monarchy, calls to strip the crown of its constitutional inviolability have grown louder.
Also in July, Barcelona mayor Ada Colau called the monarchy "corrupt" and called for a referendum to remove the monarchy and install a Republic.