Barcelona mayor calls Spanish monarchy 'corrupt' and demands vote on republic
"We've got a corrupt monarchy that does not deserve more privileges and impunity," says Ada Colau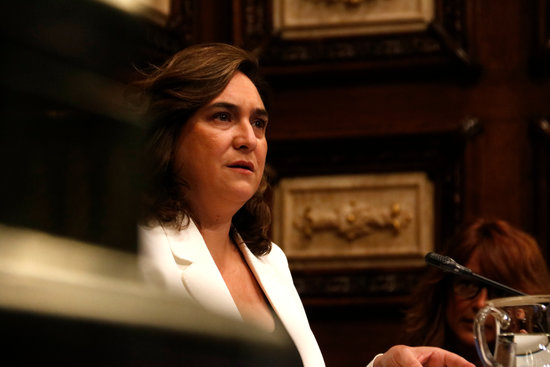 The mayor of Barcelona has called for a referendum on the Spanish crown, calling it "corrupt", as details continue to emerge over Saudi Arabia's alleged payments to king emeritus Juan Carlos I.
"We've got a corrupt monarchy that does not deserve more privileges and impunity," mayor Ada Colau said in a tweet on Monday. She added the hashtag #ReferéndumRepúblicaYa demanding the Spanish crown be put to a vote.
El titular despista: en realidad ES IGUAL que fuera "por gratitud" o para esconder dinero. Es un ESCÁNDALO en todas las explicaciones posibles. Tenemos una monarquía corrupta que no merece seguir acumulando privilegios e impunidad.#ReferéndumRepúblicaYA https://t.co/6dBzGgihnf

— Ada Colau 💜🌈🔻 (@AdaColau) July 5, 2020
Juan Carlos is under investigation by the Supreme Court for allegedly receiving commissions in exchange for interceding that a Spanish consortium won a contract to build a high-speed train link to the city of Mecca, in Saudi Arabia.
While the Spanish constitution states that a king cannot be judged by any means, Juan Carlos' abdication in favor of his son, Felipe VI, in June 2014 apparently put an end to his immunity.
On March 14, British newspaper The Telegraph published revelations that Felipe was named as a beneficiary for an offshore fund allegedly containing 65 million euros. The next day, the king relinquished his father's legacy and withdrew his allocation from the royal family's payroll.
In May, media in Spain reported that Juan Carlos I was given 1.7 million euros in cash by Bahrain's sultan, Hamad bin Isa al Jalifa, in 2010.