Former King of Spain under fire over fraud and harassment allegations
Juan Carlos I accused of receiving €100m from Saudi Arabia and of threatening ex-lover, but Spanish government rules out investigation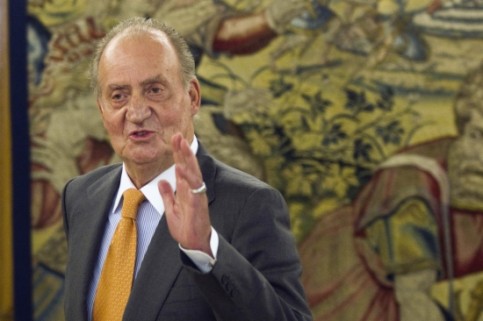 It has been a torrid few days for Spain's former king, Juan Carlos I, with various press reports saying that he received 100 million dollars from Saudi Arabia, and also that a former lover is about to sue him over harassment claims.
Yet, it seems unlikely that Juan Carlos, who abdicated in 2014 so that his son Felipe VI could take the throne, will be investigated in Spain, after the Socialist government said he is protected by the constitution and has inviolability privileges.
It was reported that Switzerland's public prosecutor is looking into claims that Juan Carlos deposited the money in a Geneva account, which Saudi Arabia had paid him for helping a Spanish consortium win a contract to build a high-speed train link to the city of Mecca.
Following the reports, a number of groups in the Spanish parliament, including the Catalan ERC and JxCat pro-independence parties, called for an investigation into the accusations, but the Spanish government says that such a commission would be unconstitutional.
A Spanish government spokesperson said on Friday that the former king is "inviolable" and she pointed to an attempt by the Catalan parliament to launch an investigation into the former king's affairs, which was blocked by Spain's Constitutional Court.
Corinna zu Sayn-Wittgenstein to sue former king
Meanwhile, it was also reported that lawyers in the United Kingdom representing the former king's alleged ex-lover, Corinna zu Sayn-Wittgenstein, are preparing to launch a suit against Juan Carlos, accusing him of making threats against her.
The reports also say that the German-born aristocrat's suit accuses the former head of Spanish intelligence, Félix Sanz Roldán, of organizing an intimidation campaign against her from 2012, when he learned of her relationship with the former king.
According to a British newspaper last week, she and her son say they were subject to death threats from the intelligence service, who demanded that she keep quiet about Spanish state secrets supposedly in her possession.