Spanish prosecutor drops investigation against Catalan vice president
National Court sees no crime from Aragonès for insults to the Spanish crown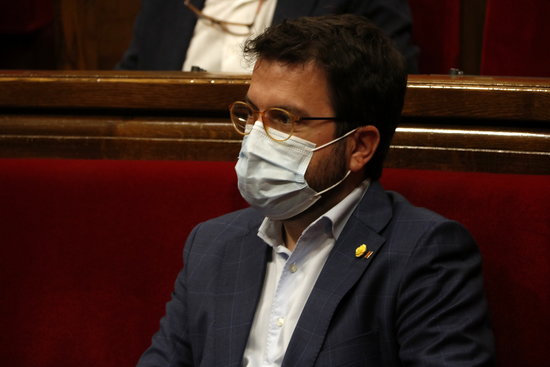 The public prosecutor of Spain's National Court has archived an investigation against the Catalan vice president, Pere Aragonès, for insults to the crown.
"We said they would not silence us and we will not remain silent. We will continue to say loud and clear that the monarchy is an anti-democratic and corrupt institution," the ERC national coordinator responded on Twitter on Friday.
According to 'El Confidencial' on Friday, legal sources have confirmed to the Catalan News Agency that the prosecutor's office does not see any crime in Aragonès's statements about the monarchy made as a result of the former king, Juan Carlos I, abandoning the country following a string of corruption allegations.
The investigation began less than a week ago with a complaint filed by the monarchist entity Concordia Real Española. The organization also denounced Galician politician Ana Pontón and the Andalusian Teresa Rodríguez, and the prosecutor's office has also closed the investigations against them.
Aragonés also criticized that the complaint was filed without notifying him or the other defendants. "In Catalonia, independence and republic!" he concluded.