Former King Juan Carlos given suitcase with €1.7m by Bahrain's sultan: media reports
Father of current monarch's consultant told Swiss prosecutor that money was deposited in Mirabaud bank, according to El País daily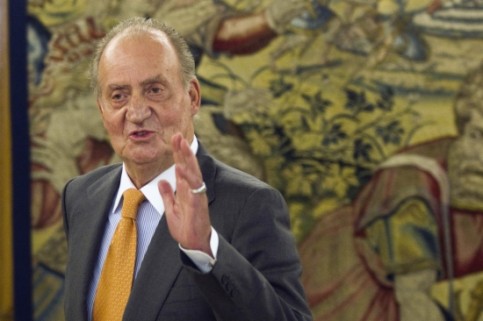 The former king of Spain, Juan Carlos, was given 1.7 million euros in cash by Bahrain's sultan, Hamad bin Isa al Jalifa, in 2010, according to El País daily.
The newspaper reveals that the father of the current king, Felipe, gave a suitcase to his consultant, Arturo Fasana, with such amount of money, and he subsequently deposited it in Switzerland's Mirabaud bank – this is what, according to El País, Fasana explained to Geneva canton's head prosecutor, Yves Bertrossa, when testifying in 2018.
Switzerland is investigating the movements of the Panamanian foundation Lucum and its bank account in Mirabaud bank, of which Juan Carlos was its first beneficiary.
Fasana talked before the Swiss prosecutor in October 2018, investigated for alleged money laundering.
During the cross-examination, he expressed that he did not know why Juan Carlos was given such amount, and only said that "he was a highly regarded person in the Gulf countries."
This comes after British newspaper 'The Telegraph' revealed this winter that Juan Carlos was the beneficiary of the account, where a €100 million gift from Saudi Arabia was deposited while he ruled Spain.
It is thought that Saudi Arabia had paid him for helping a Spanish consortium win a contract to build a high-speed train link to the city of Mecca.
His son, Felipe, was the second beneficiary of Lucum and another foundation called Zagatka, also under suspicion.
When these came to light, Felipe rejected his father's inheritance and removed him from royal family payroll.