Former king Juan Carlos will leave Spain amid corruption investigations
The scandal-ridden monarch was Spain's head of state for almost 40 years, abdicating in favor of his son in 2014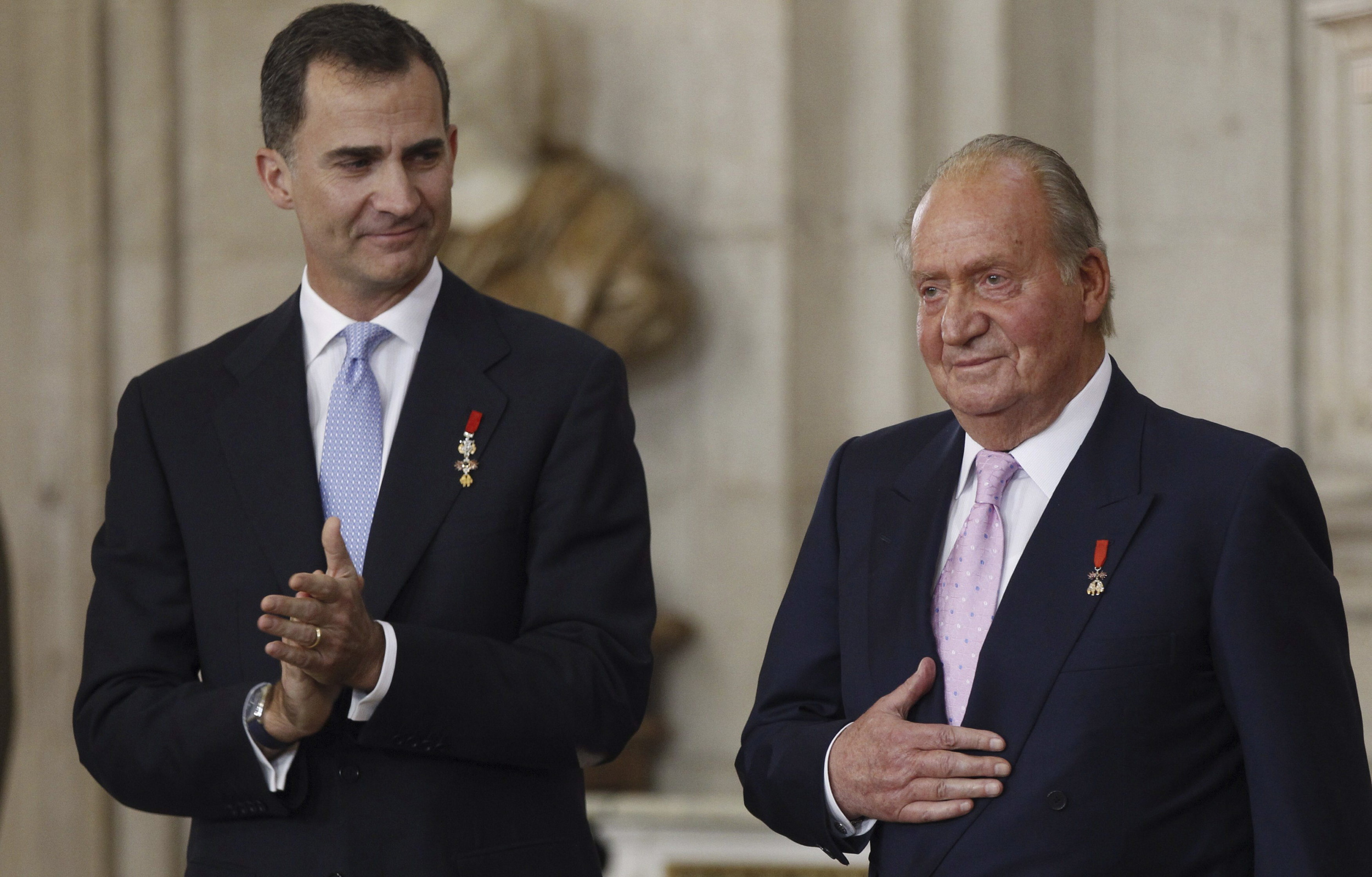 Former king Juan Carlos I will leave Spain amid investigations into a corruption scandal involving alleged secret payments from Saudi Arabia and a bank account in Switzerland.
As the political heir to dictator Francisco Franco who became head of state in 1975 and then had a pivotal role in the transition to democracy, Juan Carlos saw the last chapter of his 40-year reign marred by controversies, which continued to come to light even after he abdicated in favor of his son, Felipe VI, in 2014.
On Wednesday, the palace released a statement containing the text of a letter from the former monarch to the current one, explaining briefly his decision to move abroad: "Guided by the conviction of providing the best service to Spaniards, to their institutions and to you as King, I communicate to you my considered decision to move, at this moment, outside Spain."
The official statement also included a response from King Felipe, who thanked his father for his decision, and said he wished to "emphasize the historical importance" of his predecessor's reign and acknowledge his "service to Spain and democracy."
"At the same time," the statement added, the king wants to "reaffirm the principles and values" on which the monarchy is based, that is "within the framework of the Spanish Constitution and the legal system."
Investigation into former king
Juan Carlos I is under investigation by the Supreme Court for allegedly receiving commissions in exchange for interceding that a Spanish consortium won a contract to build a high-speed train link to the city of Mecca, in Saudi Arabia.
While the Spanish constitution states that a king cannot be judged by any means, Juan Carlos' abdication in favor of his son, Felipe VI, in June 2014 apparently put an end to his immunity.
On March 14, British newspaper The Telegraph published revelations that Felipe was named as a beneficiary for an offshore fund allegedly containing 65 million euros. The next day, the king relinquished his father's legacy and withdrew his allocation from the royal family's payroll.
In May, media in Spain reported that Juan Carlos I was given 1.7 million euros in cash by Bahrain's sultan, Hamad bin Isa al Jalifa, in 2010.
In July, Spanish president Pedro Sánchez said he was open to an amendment of the constitution to limit the legal immunity of public officials, including the king.
As the corruption-ridden legacy of king emeritus Juan Carlos I continues to haunt the Spanish monarchy, calls to strip the crown of its constitutional inviolability have grown louder.
Also in July, Barcelona mayor Ada Colau called the monarchy "corrupt" and called for a referendum to remove the monarchy and install a Republic.