60% of Covid cases in Catalonia are British variant
Catalan government considering timetable for easing restrictions before Easter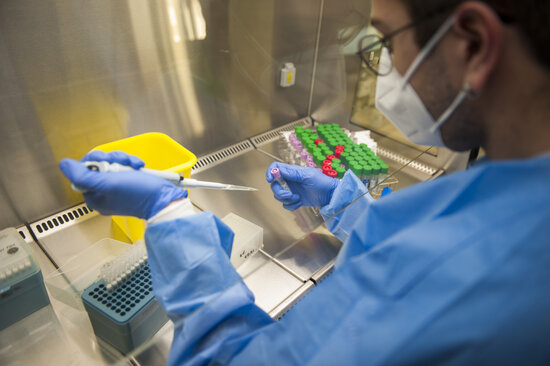 The British variant of Covid-19 is now predominant in Catalonia, making up 60% of current cases, revealed Public Health secretary Josep Maria Argimon at a press conference on Tuesday afternoon.
The B117 strain was first discovered in England and is believed to be more transmissible, but not necessarily more virulent, than the original Covid-19 virus.
The percentage of British variant cases has been increasing in Catalonia since the first cases were detected in early January, but Argimon said the they had arrived at 60% "a little earlier than expected."
AstraZeneca
Argimon also asked that the Spanish Ministry of Health to widen the age range for the AstraZeneca vaccine "up to 65 years at least."
Presently, Spain does not recommend the AstraZeneca jab for people over 55, but Argimon argues "it makes no sense" to vaccinate a 32-year-old teacher or police officer ahead of 62-year-old.
Schedule for easing measures
Meanwhile, following the reopening of shopping malls and other large stores on Monday, the Catalan government has announced that it is looking into the possibility of implementing a timetable for further easing of measures before Easter.
Spokesperson Meritxell Budó said on Tuesday that the executive's plan – which is subject to epidemiological data continuing to move in the right direction – would enable the tourism and hospitality sectors to plan ahead for what is normally a very busy time of year.
She did warn, however, that the current Covid data doesn't allow for many of restrictions to be relaxed, including the nightly curfew.
Instead, the government is evaluating measures around hospitality, sports, leisure and extracurricular activities, although Budó emphasized that they did not want to "take one step forward to take three steps back."