First case of new Covid-19 strain reported in Catalonia
Health officials say more cases 'likely' as traveller flying from the UK tests positive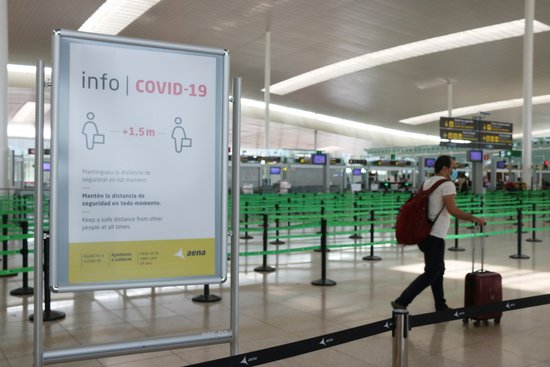 Catalan authorities reported on Monday the first Covid-19 case infected with the new and fast-spreading strain that originated in the southeast of England.
Health minister Alba Vergés told the RAC1 radio station that a person traveling from the United Kingdom had tested positive for the new coronavirus variant, and said it's "likely" that more people have contracted it as authorities trace the patients' contacts.
The new variant of the SARS-CoV-2 virus presents a series of mutations that experts believe make it as much as 70% more transmissible than other strains.
After weeks of skyrocketing coronavirus figures, UK prime minister Boris Johnson issued on Monday the toughest national lockdown since March, stating that the new virus variant was spreading in a "frustrating and alarming" way.
The new strain has already been found in several European countries and other Spanish regions. Health experts in Spain have reported cases of domestic contagion, with patients who did not travel to the UK presenting the new variant.
As the Christmas holidays came to an end on Thursday, Catalonia entered a new local-level lockdown, while the number of coronavirus hospitalizations continues to rise.
School semester resumes next Monday
Vergés stressed the Catalan government's commitment to resuming the school semester next Monday, despite growing calls from teachers' unions for remote learning.