Incidents of racism in Catalonia doubled in 2021, says SOS Racisme
Anti-racism group's annual review condemns "slow, bureaucratic" legal system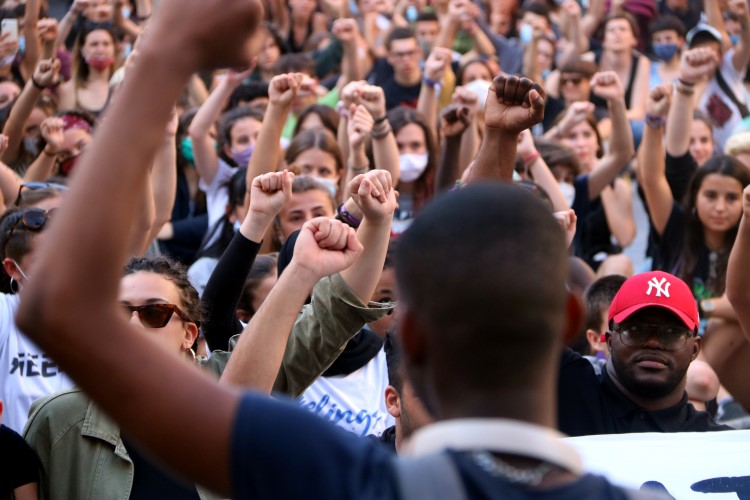 Incidents of racism in Catalonia doubled in 2021 compared to 2019, according to a report from the anti-racism organization SOS Racisme.
In total, the group identified a total of 334 cases of racism during the year, up from 190 in 2019, as detailed in their yearly review published on Monday.
In 63% of cases victims did not make an official report to police, the report says, citing a lack of confidence that would receive a fair response.
Presenting the report, Larissa Saud, communication coordinator of SOS Racism, was particularly critical of the legal process, saying "many cases of racism remain stuck in the legal system."
"We also want to condemn the difference in getting convictions when the accused are police," she added.
'Victims suffering twice'
The group runs a free service called SAID to help individuals or groups who want to report instances of racism.
Paula Rossi, responsible for psychosocial support and community intervention, said that in 2021 a total of 648 people were helped through the system.
Of those, 174 involve pending cases from previous years, demonstrating the "slow, bureaucratic" nature of the system, which Rossi said "hinders reparation and justice" and leads to "victims suffering twice."
The group is also critical of the language used by public entities and organizations.
According to UNESCO, interculturality refers to "the existence and equitable interaction of diverse cultures and the possibility of generating shared cultural expressions through dialogue and mutual respect," but SOS Racisme claims that the use of terms such as interculturality and diversity instead of racism can "somehow perpetuate racism" and can be employed as a way to avoid focusing directly on the problem.
The most common forms of discrimination reported last year were individual attacks or aggression (25%) and violations of social rights (20%).
As the NGO acknowledges, the data in the report does not give a complete picture of racism in Catalonia: Some victims do not report incidents of racism at all while others report to police or other public institutions directly, without going through SOS Racisme.
Protest: 'Being an immigrant is not a crime'
Over 300 people participated in an anti-racism protest in Barcelona on Saturday to demand that all migrants receive the warm welcome Ukrainians have experienced in Catalonia and other parts of Europe following Russia's invasion of their country.
Organized by the Unity Against Fascism and Racism (UCFR) group, demonstrators called for an end to racism and wars and chanted slogans such as "being an immigrant is not a crime."
"We want to fight against the institutional racism that locks people up in migrant detention centers and deports people and strips migrants of their rights," said Victoria Columba of the #RegularizaciónYa movement that seeks residency for the undocumented.
"While Ukrainian refugees are being welcomed, we continue to beat up other refugees who try to jump a fence and who are full of cuts and people are drowning in the Mediterranean," she said.
"We want everyone to be welcomed the way Ukrainians are," Iolanda Maurici of UCFR added.