Catalan president: CoE report on jailed leaders evidence of Spanish 'repression'
Madrid rejects paper arguing politicians were not convicted for expressing their ideas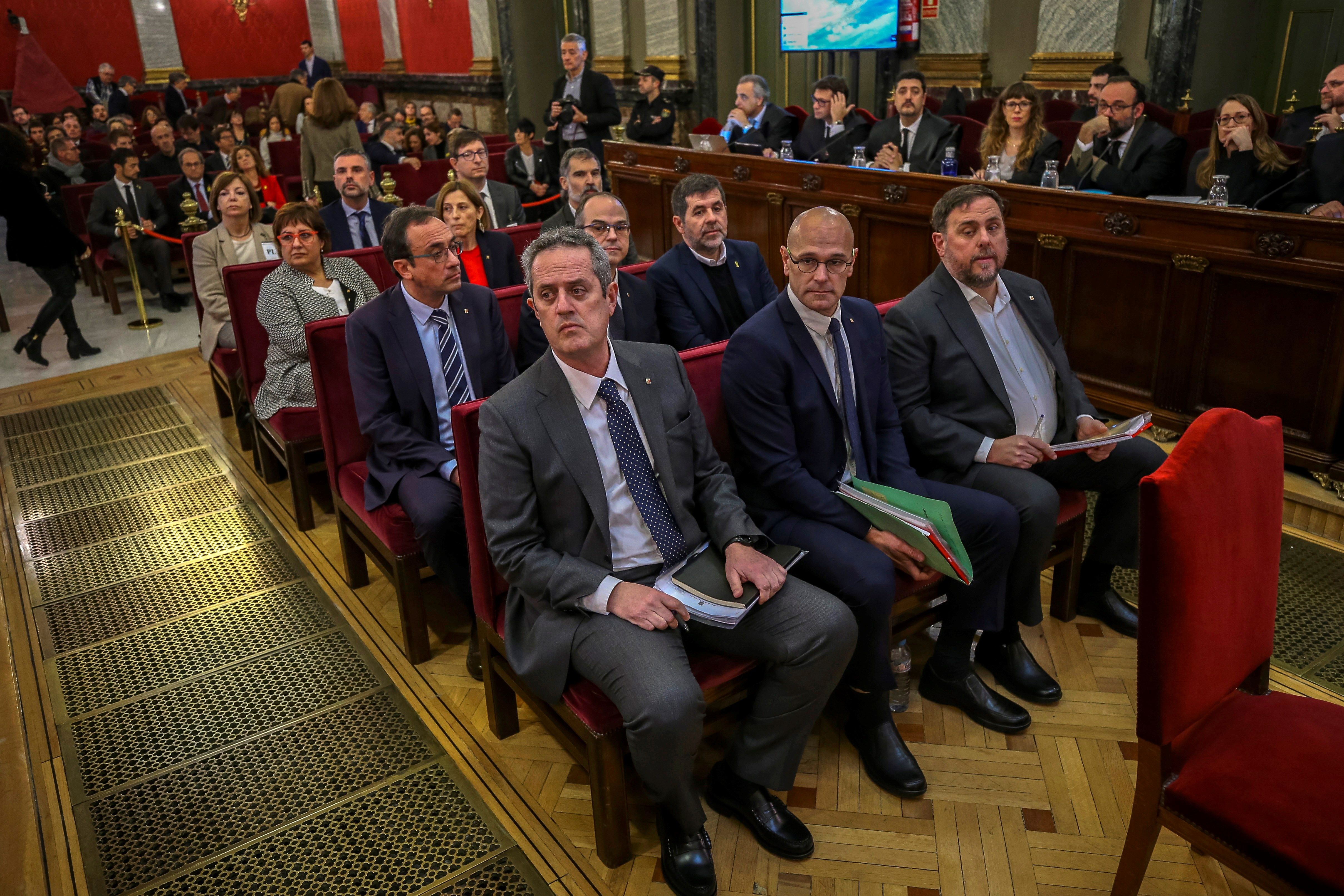 The Catalan president, Pere Aragonès, believes that the Council of Europe report approved on Thursday calling for the release of the nine jailed pro-independence leaders is evidence of Spanish repression.
"The repression against the independence camp has not found any support outside Spain," the head of government said on Friday.
He added that Madrid should find a "political way out based on a citizens' vote." Indeed, on Friday, Aragonès held a 40-minute phone conversation with Spain's leader, Pedro Sánchez, and they committed to meet in person in June.
Report also against extradition requests to exiles
A draft report by the Council of Europe's Committee on Legal Affairs called on Spain to release Catalonia's jailed pro-independence leaders and withdraw the extradition requests for their exiled colleagues.
The text also calls on Spanish authorities to reform the crimes of rebellion and sedition, with the latter being the most serious offense for which nine politicians and activists were sentenced over the 2017 independence push, with prison terms ranging from 9 to 13 years.
The report urges Spain to avoid "disproportionate sentences for non-violent infringements," as well as to stop prosecuting people showing solidarity with the jailed and exiled leaders, as happened to former president Quim Torra, who was barred from office last September for hanging yellow ribbons and banners in solidarity with them from public buildings.
The draft was approved by the committee on Thursday and will be debated by the parliamentary assembly at the end of June.
Spain: report has wrong approach
The Spanish government is against the report and says the text has been written on the basis of a "wrong" approach, which is, according to them, assuming that the convicted politicians and activists were indicted for expressing their ideas while in office.
For Madrid, this is a "prejudice" and has a big impact on the rest of the text, but the cabinet also believes that the report overall greenlights how they have handled the independence crisis and how they have treated the leaders.
Far-right Vox party has joined the criticism saying that the Council of Europe paper is "sectarian, deceitful and against Spain's sovereignty."
Its parliamentary president in Catalonia, Ignacio Garriga, said on Friday that "it is nonsense from a judicial, procedural and political point of view."