Torra vows to 'seek justice in Europe' following Spanish court ban as Catalan president
Deposed head of government hints at new election "within months" after Supreme Court upholds disobedience verdict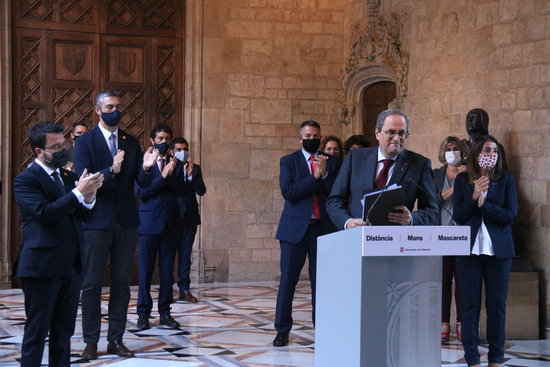 Quim Torra has pledged to seek justice in Europe following his ousting as Catalan president by Spain's Supreme Court, which earlier on Monday ruled to uphold his 1.5-year ban from public office for disobedience.
"Some judges, not the Catalan people, decided that I can no longer be president," he said in a televised address. "No unjust law applied for the purpose of revenge against those who defend human and universal human rights will ever be able to defeat democracy. And I assure you that the irregularities committed to overthrow another president will be judged in Europe."
While claiming he did not "accept" the ruling, Torra's announcement made clear that he would not attempt to cling to power, and hinted at a new election in the "coming months," which he said should serve as a plebiscite on the mandante of the 2017 referendum on independence.