PODCAST: Expanding Barcelona Airport - economic necessity or environmental folly?
Business leaders support plan to make El Prat an international hub but environmentalists warn against habitat destruction and increased emissions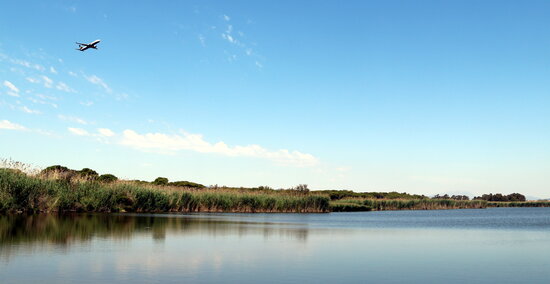 A new satellite terminal and a runway extension. That's what AENA, the company that manages Barcelona Airport, says is needed if it is to be an international hub. Catalan society and local authorities are divided on the issue, with business leaders arguing it is essential for the economy, while environmentalists warn against the destruction of the Llobregat delta and increased carbon emissions. Press play below to listen or subscribe on Apple Podcasts, Google Podcasts or Spotify.
Cillian Shields joins Lorcan Doherty to discuss the arguments for and against expansion.
Òscar Oliver, infrastructure management professor at the Polytechnic University of Catalonia, and Olivier Chantry, an organic vegetable farmer and the Catalan Farmers Union's (Unió de Pagesos) biodiversity and climate change representative in Baix Llobregat, give their thoughts.
This week's Catalan phrase is "tants caps, tants barrets," literally "as many heads as there are hats," it means that there are as many opinions as there are people.
Listen to more episodes of Filling the Sink below.