Cultural and sports venues to open until 11 pm from Sunday
Stores may be allowed to close at 10 pm while curfew will no longer be in place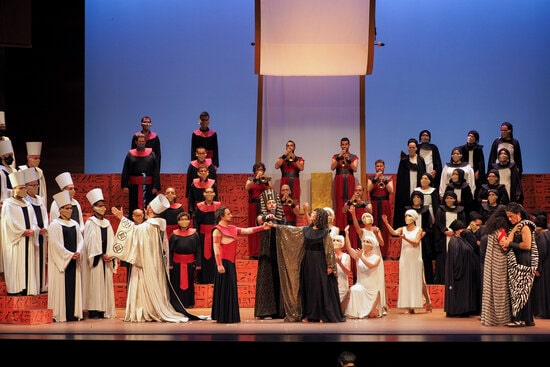 Cultural and sports venues should be permitted to open until 11 pm after May 9, once Spain's state of alarm ends, according to the Catalan government.
They have confirmed that from May 9 the curfew, currently in place from 10 pm to 6 am, will be lifted in Catalonia. Land borders will also be completely open for the first time since October 25, 2020, when the state of alarm came into place.
For now, cultural venues such as theaters, cinemas, concert halls, museums, and galleries must be closed by 10 pm, although audience members are allowed to return home after curfew. They are also only allowed to open at 50% capacity.
Gyms and sports facilities are also currently closed for the hours that the curfew is in place and operating at just 50% capacity.
The move to consider permitting these places to open until 11 pm comes after the government's decision to allow bars and restaurants to remain open until 11 pm, also from May 9. At the moment they are only allowed to serve customers from 7:30 am until 5 pm.
Catalan health minister Alba Vergès has also revealed that they are considering enabling certain shops to remain open until 10 pm, now only open until 9 pm.
Once the state of alarm is over, however, Covid-19 restrictions will require approval from the Catalan High Court (TSJC) before the cabinet is allowed to enforce them.
Vergès has emphasized that these relaxations to restrictions are also dependent on the way that the pandemic evolves, thus asking people to respect the measures in place and keep the transmission rate low.
Vergès has said these are steps forward "from which we don't want to go back," steps which will "bring us closer to a kind of normality."
The Government's vice president, Pere Aragonès, has also asked people to help prevent the spread of the virus. "We trust in the public's responsibility to calmly approach this new situation which comes with the end of the state of alarm, the same responsibility which, alongside vaccination, has allowed us in recent weeks to improve the epidemiological situation," he said.
Indeed, thanks to the increased pace in the vaccine rollout, April marked the month with the lowest number of deaths due to Covid-19 since September 2020. This is largely a result of the high rate of immunization in top priority groups: an overwhelming majority of care home residents (93.5%) are already fully vaccinated, as are 80% of primary care and hospital workers and 81.9% of very dependent people.
By Summer, Catalonia hopes to have 70% of the population vaccinated.