Major seaside towns to shut beaches for Sant Joan to avoid crowds
Barcelona, Badalona, Tarragona, Sitges, Mataró, or Castelldefels ban June 23 festivities by the sea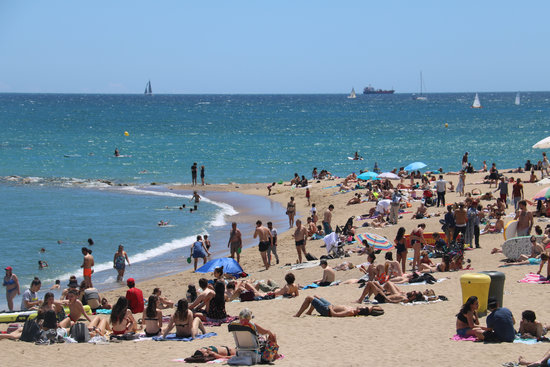 Barcelona and a string of major seaside towns in Catalonia will shut their beaches on the eve of June 23 to prevent large gatherings for the festivities of Sant Joan (Saint John), a traditional festival of fireworks and one of the most packed celebrations of the year.
With the progressive easing of the lockdown, images of crowds filling beaches at their reopening are in stark contrast to figures showing that Catalonia's health department is reporting over 100 new cases of Covid-19 every day, with almost 50 deaths over the past week.
Last week, the Catalan government stated that beaches would remain open for Sant Joan (Saint John) in those towns where the lockdown de-escalation phase authorizes it. At the current stage, that would include the whole of Catalonia.
Yet Barcelona's announcement that it would shut its beaches unleashed a domino effect, and major seaside towns like Badalona, Tarragona, Sitges, Mataró, or Castelldefels subsequently followed in.
Phase 3 restrictions
Seaside towns planning to keep their beaches open for Sant Joan must abide by Phase 3 lockdown de-escalation regulations, including a limit of 20 people for private gatherings, and parties or events with a maximum capacity of 80 people if indoors and 800 if outdoors as long as they are seated.