Barcelona ranked sixth in 2022 World's Best Cities report
Sagrada Família named World's Most Beautiful Building by tourists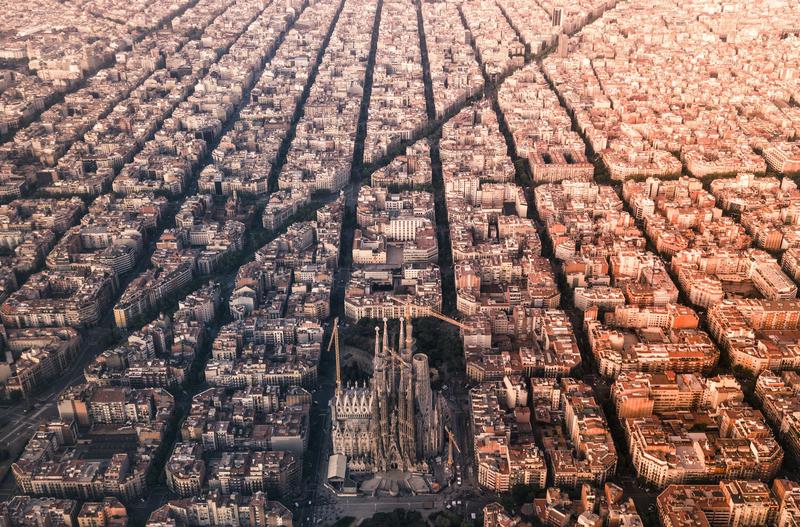 Barcelona is the sixth-best city in the world, according to the latest report from Canadian consultancy firm Resonance.
The "almost ideal European city" was the "poster child of global over-tourism and its solutions," the agency states.
The "near-perfect" weather year-round, the almost five kilometers of beaches, the iconic parks, the striking architecture, and the colorful neighborhoods that have "their own beat" led to the city coming in sixth place in the 2022 ranking.
The city's response to receiving over 12 million tourists annually before the Covid-19 pandemic is vital for the consultancy agency, as the Catalan capital welcomes "almost double its entire regional population."
Some of the measures the city has implemented are aimed at controlling the effects of "runaway tourism," like real estate investors snatching up apartments only to rent them on Airbnb, depleting an already limited supply. Some of the city's residents, including those residing in a modernism-style architecture building in the Eixample neighborhood, are fighting.
Ultimately the pandemic took care of "the tourist problem," but with devastating results.
International tourism was limited because of the pandemic restrictions. Because of this, around 40% of shuttered bars and restaurants may never reopen, the World Best Cities report states.
"For a city ranking 3rd for global Nightlife, this has been catastrophic," it concludes.
One of the other initiatives the report praises is the "aggressive car traffic restrictions" which are part of the 'Superilles' or superblocks plan across the city.
It aims to create open-air spaces for citizens in places currently occupied by vehicles. The goal is to create greener and fairer public spaces to promote social relations and the local economy.
Barcelona ranked beside international cities such as London (1st), Paris (2nd), New York City (3rd), Tokyo (4th), and Dubai (5th). Just below the Catalan capital are Rome (7th), Madrid (8th), Singapore (9th), and Amsterdam (10th).
Madrid, the Spanish "kinetic" capital, "suffered greatly early on in the pandemic when it was one of the planet's hardest-hit capitals," the World Best Cities report said.
Later, however, the city "bounced back on its feet deftly, continuing a much-needed investment in its bounteous infrastructure and public assets" that fueled Madrid.
Sagrada Família
Barcelona's Basilica de la Sagrada Familia is the world's most beautiful building, with 16,104 mentions of the word "beautiful" in TripAdvisor reviews, according to a report by American home services website Angi.
The unfinished building by Catalan architect Antoni Gaudí has largely surpassed other international monuments such as Paris' Notre-Dame Cathedral or Asheville, North Carolina's Biltmore House.
"Beauty may rest in the eye of the beholder, but 16,104 can't be wrong," Angi says of the tourists who reviewed the Catalan basilica.
The building is still under construction, but on December 16, two new towers were unveiled for the first time: the two representing Evangelists Mark and Luke. There are hidden symbolism and meanings representing religion and nature all over the building.