Casa Orsola, a symbol of Barcelona's housing crisis
Tenants and new owner at odds after rent contracts not renewed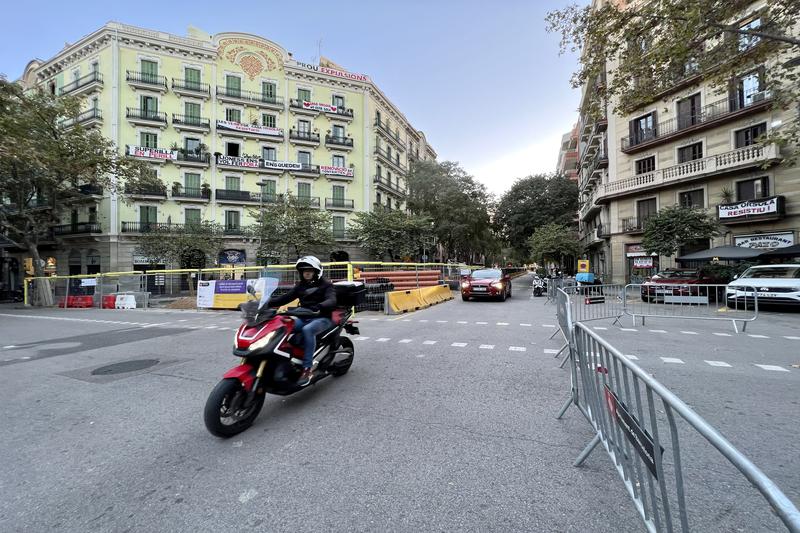 Barcelona's Esquerra de l'Eixample neighborhood is home to many stories, but one of them takes place in the 'xamfrà', or cut-off corner in Catalan, between Calàbria and Consell de Cent streets.
Passersby who admire architecture will see a pistachio-colored Catalan modernist art nouveau-style building. Its 27 households have been home to some of the building's residents for decades.
Now, some tenants are fighting to have their rental contracts renewed as the new owner, Lioness Inversiones (Lioness Investments), which bought Casa Orsola in October 2021 for over €5 million, is yet to do so.
"Silent evictions"
"They don't renovate any of the contracts in order to empty some apartments and then start some of them in temporary contracts," Basilis, who originally hails from Greece but has been living in Casa Orsola for the last 16 years, told Catalan News. To him, the company's objective is to "kick them out."
There are a handful of apartments in the building that have been renovated and are now being rented on a monthly basis for much more than what long-term residents are used to - or can - pay.
"The first was around €2,000 per month, the second and the third were around €2,300 - €2,400 and they go up," Basilis said. The new tenants are "just in Barcelona for a few months" because locals "cannot pay these prices at all." According to Catalonia's statistics institute, IDESCAT, the average monthly rent in Barcelona is €980.45.
He and his neighbors argue Lioness Inversiones is behind what they call gentrification's "silent evictions": by offering them - not in writing, according to the residents - up to 50% rent increases as a condition for renewing their contracts, they say they are essentially pricing them out of the neighborhood.
However, the company defines its activity as "legal" and rejects being called an investment fund as they are, in the words of their lawyer, María José Tarancón, just "a small Catalan family business."
Residents also worry that while they have to deal with the sound of the construction of 'superblocks' to pedestrianize the area further, as soon it is over, they may not be there to reap the benefits.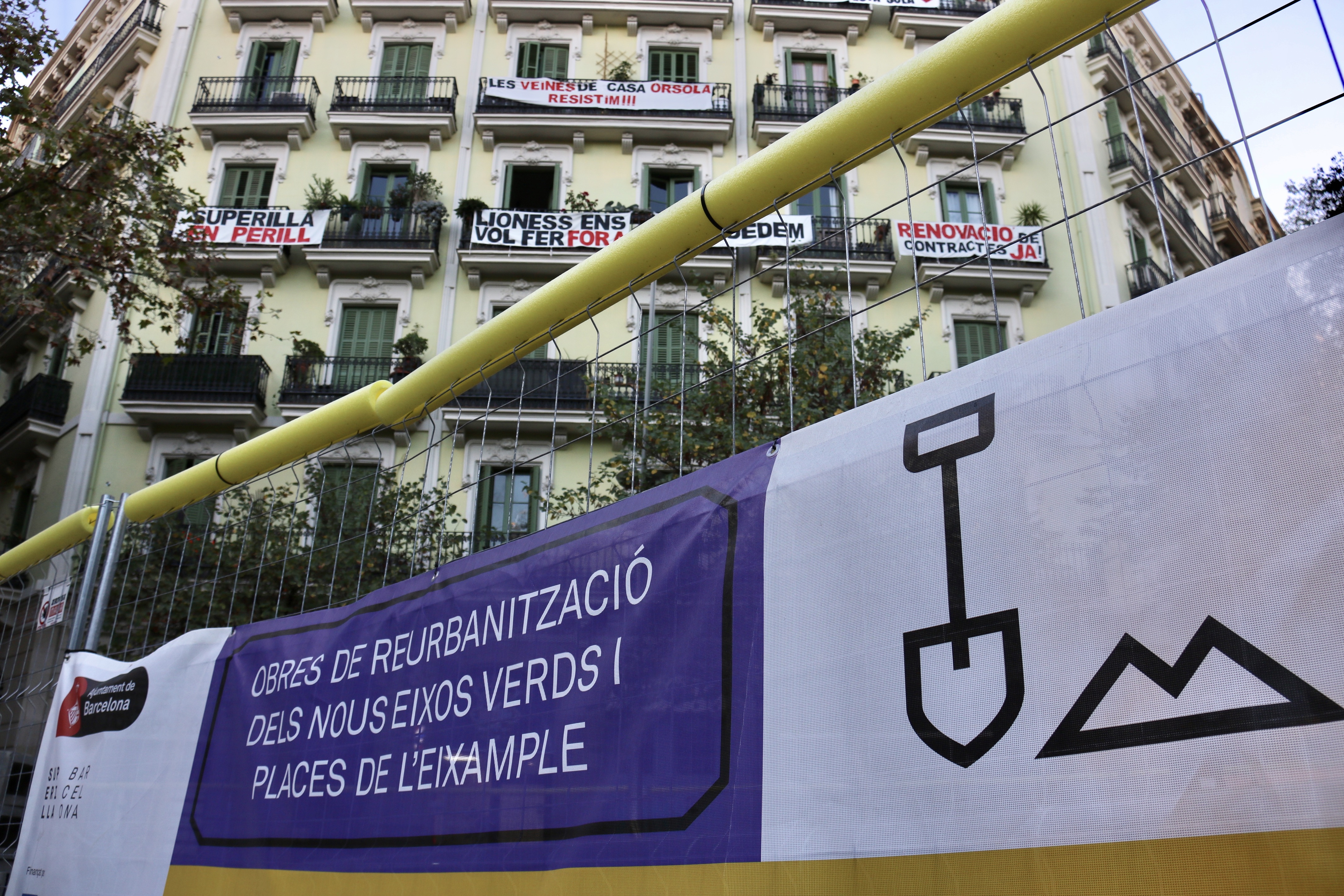 Basilis' own rental contract expired on November 1, but because he has refused to leave the building, he now pays rent into a bank account that will be supervised by a court until the dispute is resolved.
"Not a charity"
Built in the early XXth century by Italian businessman Joan Orsola, who owned a hydraulic tile manufacturing company, Casa Orsola is now an opportunity for Lioness Inversiones to make a profit.
"There were some fixed-term contracts, which is why the building was purchased with these apartments, which are then rented out at market value and not at the price of permanent contracts, and the building can be renovated with this money," Tarancón said in a recent interview with Catalan News, adding that "the company is not a charity."
Lioness Inversiones' takeover of the building has not affected all residents uniformly.
A small number of them have old rental contracts signed between 1950 and 1985, which by law means they can live in the same apartment for life at the initial price, while an elderly woman who lived in the building has also been allowed to stay.
But others like Basilis had fixed-term contracts that either already expired or will expire soon, and two apartments have squatters.
Widespread support for Casa Orsola residents
Casa Orsola residents are united in their opposition to possible evictions and have been met with widespread support from other people in the neighborhood as well as housing rights groups such as the Xarxa d'Habitatge Esquerra de l'Eixample or the Sindicat de Llogateres tenants' union.
On November 5, thousands of people attended a massive street party outside of the building to show their support, and surrounding buildings continue to display banners with solidarity messages.
"Albert Ollé, the owner, is scared because the neighbors are all organized. They're all united. And this is something that he doesn't like," Daniela Lima, spokesperson of Xarxa d'Habitatge Esquerra de l'Eixample housing network, told Catalan News.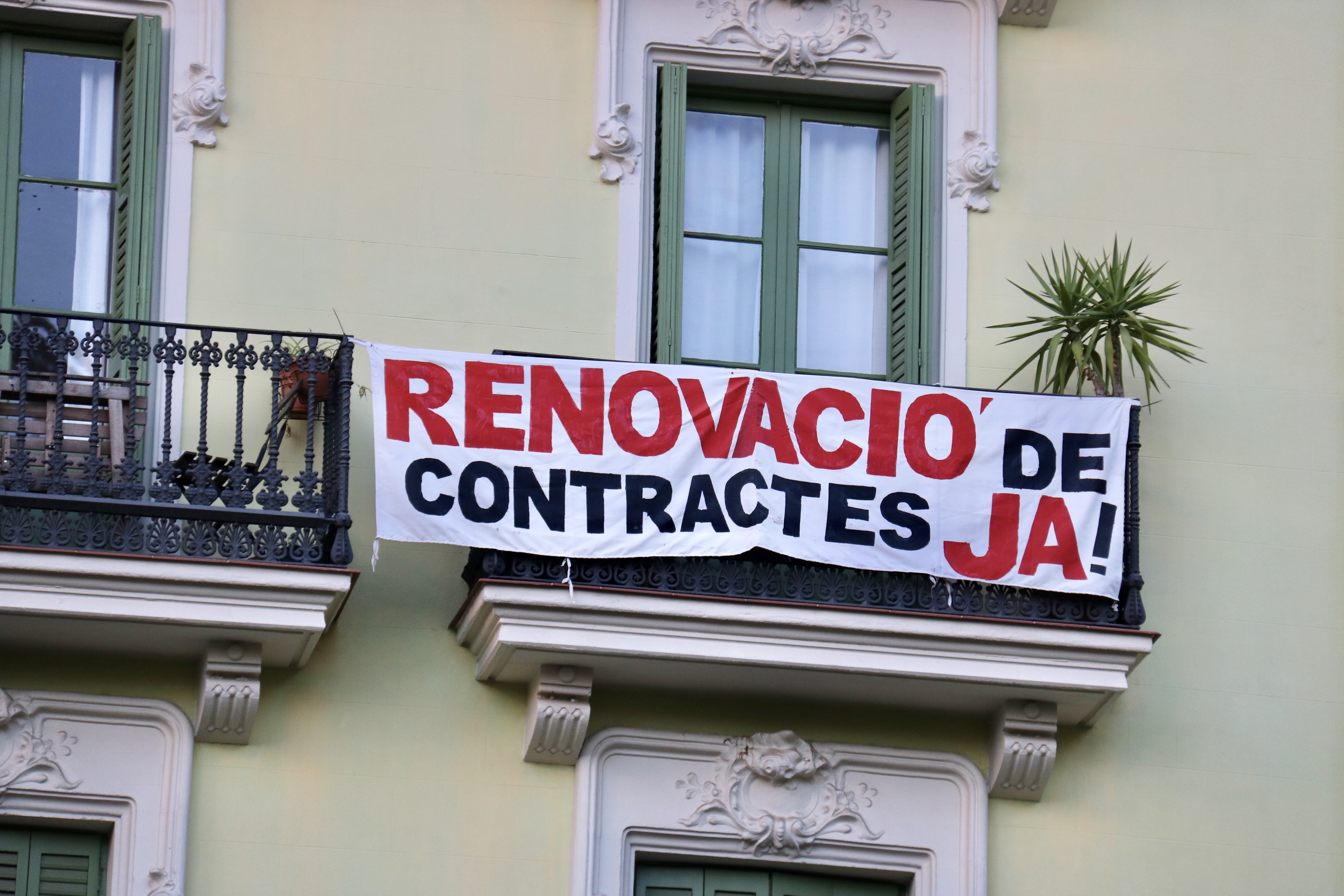 Other prominent activists and politicians, such as Barcelona mayor Ada Colau, have urged Lioness Inversiones to allow Casa Orsola's residents to stay.
Colau's comments, according to Tarancón, could possibly be motive for a lawsuit on "defamation, breach of official duty, and coercion," and Lioness Inversiones is studying whether to sue Colau or not. The Foment business association, meanwhile, has accused Colau of "promoting illegal activity."
"If the council was that worried about the tenants, why didn't it exercise its preferential right to purchase the building?" Tarancón questioned.
Negotiations?
Lioness Inversiones maintains they are open to negotiating with residents - not collectively, but individually - and that they are against the involvement of housing rights groups, especially the Sindicat de Llogateres.
On the other hand, the residents complain the new landlord has been unwilling to put anything in writing and has provided them with conflicting information.
There have also been accusations thrown back and forth regarding the apartments that have been squatted: Tarancón insinuated that they had been aided by the Sindicat de Llogateres, while the Sindicat de Llogateres said it has nothing to do with them (although they told Catalan News they "celebrate" there being new neighbors in the building), and Basilis claimed the landlord had been informed that the front door had been broken for months but did nothing about it.
The issue is likely to make its way to court in the coming months. In the meantime, housing rights groups will continue to defend the tenants' who will try to stay in the building till the end - and campaign for a Spain-wide rent cap law because Catalonia's was struck down - and companies like Lioness Inversiones will continue to defend their right to flip not just apartments, but entire buildings.
Listen to our Filling the Sink podcast episode to hear what those affected are going through.