Barcelona's ambitious plan to transform the city for pedestrians and green space
Council's superblock plan to be greatly expanded as officials want to put "daily life at the center" of neighbourhoods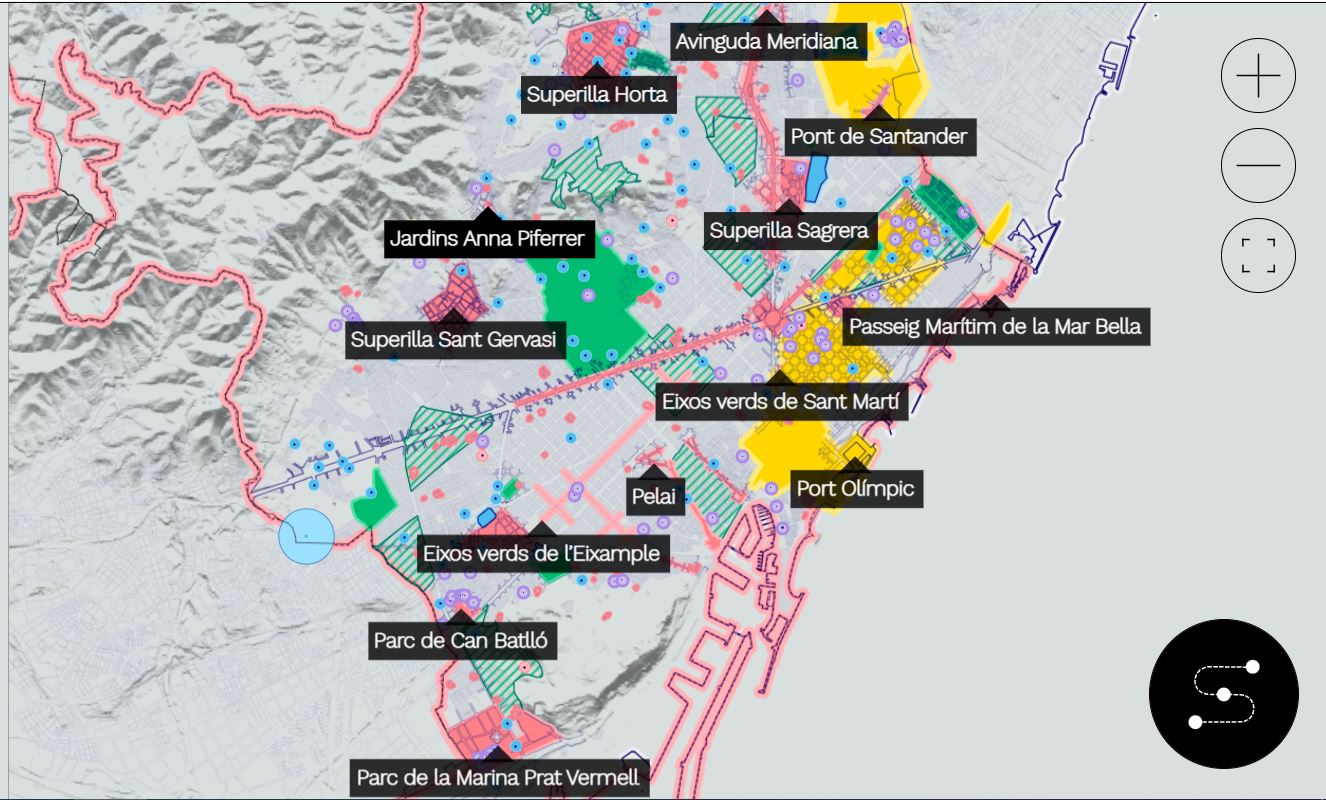 Barcelona is transforming itself for the benefit of walkers and locals, with larger pathways, more pedestrianized streets, and expanded green areas.
At an event titled 'Superilla Barcelona - The city after Covid,' deputy mayor in charge of urban planning, Janet Sanz, explained that the Catalan capital will have gained 100 hectares of additional space for pedestrians, cyclists, and green areas in the period between 2015-2023.
"This is not about making the city new, but to regenerate the existing city," Sanz said.
Janet Sanz's administration came into power in 2015, led by the mayor Ada Colau, and since then have embarked on a transformative process for the city aimed at drastically reducing the number of cars in the city, and giving more areas to locals to socialize.
In fact, the council believes that the superblock plans provide solutions to three different major challenges the city faces: the social, environmental, and economic crises.
Sanz says that the city regeneration plan will also come with an investment of €525 million and provide 8,000 jobs.
‼️Comença la gran regeneració de la ciutat: #SuperillaBarcelona

✅ 525M€ d'inversió
✅ 8.000 llocs de treball
✅ 1 milió de m2 recuperats per veïns, verd i mobilitat sostenible

📲 Hem creat un mapa interactiu per consultar les transformacions en marxa: https://t.co/vMmMD4rChD

— Janet Sanz (@janetsanz) October 6, 2021
The plan also involved significant changes to some of the biggest streets in the city, including Diagonal, Meridiana Avenue, and Via Laeitana, making them "more habitable," with expanded space for walking and cycling, more greenery, and better connections.
The full plans of the city council can be explored in an interactive map here.
Tactical urbanism
The city council led by mayor Ada Colau has been invested in a process known as tactical urbanism, something that has had a huge impact on how people live and interact with their neighbourhoods.
Tactical urbanism is the umbrella term to describe functional changes made to a city to alter the use of public space. It is usually a cheap, fast, and even reversible way to alter the city's usage, and Barcelona has been doing a lot of it in recent years.
'Superilles,' or 'superblocks,' - pedestrianized squares, friendly to relax and socialize in where there was once heavy traffic - is a perfect example of this from before the pandemic.
Since the outbreak of Covid-19, tactical urbanism has grown hugely in the plans of the local council, as they have aimed to create more open spaces in the city.
Pathways have been enlargened, entire streets have been pedestrianized on certain days, and bars and restaurants have been allowed to open new terrace spaces, seeing as outdoor dining is a lot safer than indoor dining when it comes to the coronavirus.
Catalan News explored the ins and outs of tactical urbanism, including its criticisms, in the recent episode of our podcast Filling the Sink which you can listen to below.