Barcelona calls for tougher sanctions on Airbnb to ensure they 'comply with the law'
Deputy mayor wants to see fines that "hurt" the platforms and a simplified process for imposing them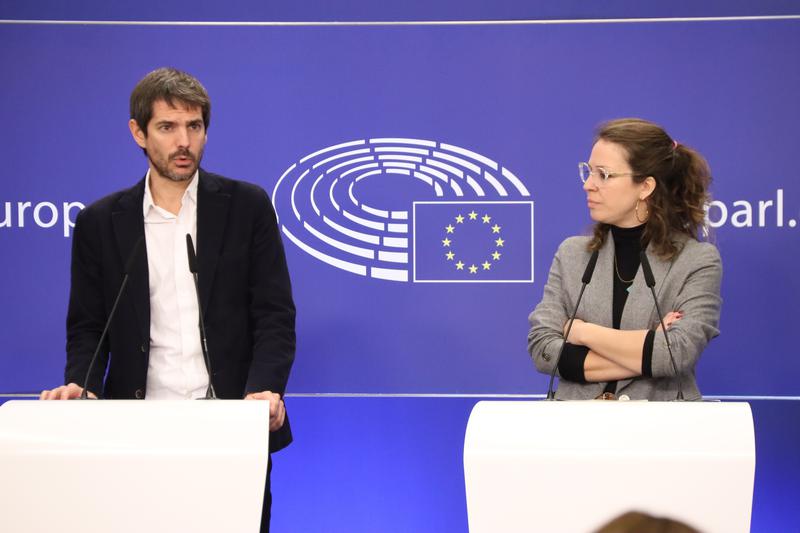 Barcelona deputy mayor Janet Sanz has urged the European Union to impose tougher sanctions on platforms such as Airbnb to ensure that they "comply with the law."
Speaking in a press conference in the European chamber in Brussels in a hearing about the regulation of short-term tourist apartments, Sanz pointed out that there is a need to "force" platforms to comply with the law with fines that "hurt" the companies.
Sanz said that the Catalan tourism law makes it more difficult to sanction such platforms, and therefore urged European bodies to enforce such regulations.
She explained that in Barcelona the first fines were given in 2015 but that it took almost a year to complete the process, which was then appealed, meaning they have not yet been paid. "We need sanctions that really hurt them," she insisted.
Every month there are around 500 illegal tourist flats on the platforms according to the city councilor, which must constantly be tracked down and be requested to be removed.
"We are devoting a lot of effort and resources despite being the smallest administration. We need more support and a regulatory framework that gives us more capacity and budget," Sanz insisted.
The politician, who is part of Ada Colau's council, asked that the European body recognize that not all cities are the same and that some cities are "saturated" with tourist flats.
In January of this year, the Spanish Supreme Court ruled in favor of housing platform Airbnb in a decision that allowed the platform to publish ads for unlicensed tourist accommodations.
The sentence overturned the Catalan government law passed in 2015 forbidding the platform from publishing rentals that are not in the Catalan tourist accommodation registry. However, the court did rule that it is the responsibility of renters and not the platform to ensure that the accommodation is adequately registered.
However, later in July this year, the Barcelona council informed Airbnb that it had 15 days to remove 4,102 ads for unlicensed tourist room rentals in the city.
If it dit not comply with this request, the platform faced a €60,000 fine. Airbnb nonetheless argued that renting out rooms on the platform is "an economic lifesaver" for many households.
Getting rid of these ads "would harm the families that need them the most," the company said in a statement issued back then, adding that these rentals "barely impact" the rest of the city.