PODCAST: Covid-19, Summer '21 and the end of the state of alarm
With curfew lifted after six months and vaccinations ramping up what might the summer look like?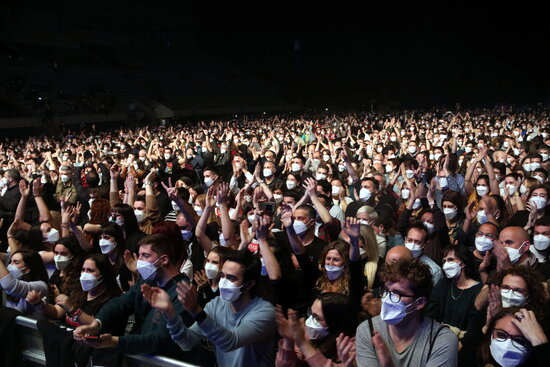 At midnight on Saturday night, May 8, the state of alarm in force for more than six months comes to an end. Press play below to listen or subscribe on Apple Podcasts, Google Podcasts or Spotify.
From May 9, there's no more curfew, bars and restaurants can open until 11pm and travel in and out of Catalonia is allowed again.
Scarlett Reiners and Cillian Shields join Lorcan Doherty to discuss the latest measures and the Covid situation in hospitals. With restrictions easing and the vaccination campaign stepping up, they look at how summer 2021 and the festival season is shaping up.
Alan Ruiz Terol visits Catalonia's largest mass vaccination site, the Fira de Barcelona exhibition center, capable of administering 20,000 jabs a day.
Listen to more episodes of Filling the Sink below.