Sónar 2019 kicks off to the beats of Dengue Dengue Dengue and Daito Manabe
Controversial start to festival's 26th edition as riggers union still on strike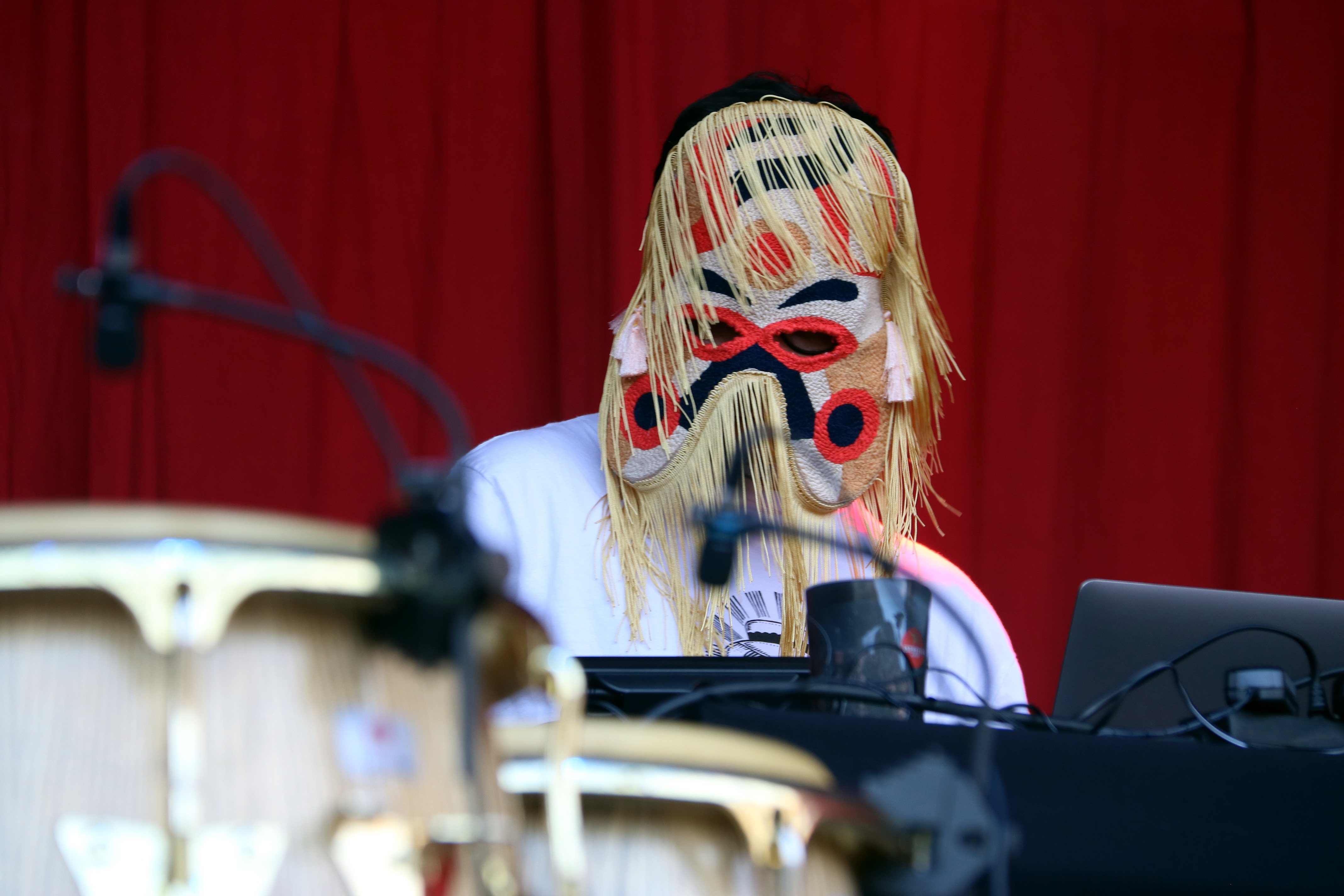 Sónar 2019 began on Thursday with the likes of Peruvian electro duo Dengue Dengue Dengue and Japanese dance musician Daito Manabe, despite the ongoing riggers protests outside the Sónar Day festival venue.
Rafael Pereira and Felipe Salmón's Dengue Dengue Dengue began playing their ancestral electronic beats at 4pm. According to Sónar, their musical project has long sought to explore "the link between tribal beats and digital bytes," and much to the delight of many festival-goers, performed wearing their usual masks.
Daito Manabe was also one of Thursday's first acts, who with Kamitani Lab put on a minimalist visual show that paired images of brain scans with music, demonstrating the effects of the latter on the former.
Some of the top acts that music enthusiasts have to look forward to on Friday include Parisian duo Acid Arab, legendary electronic musician Four Tet or the British artist of the moment, Stormzy.
Riggers strike continues
Sónar 2019 took off to a rough start as the riggers union declared a strike following the breakdown of talks with festival organizers regarding their work conditions.
Whether the festival would take place at all was uncertain until a judge ruled that hiring another company to assemble the festival sets did not violate the rigger's right to strike and that canceling the event would cause "irreparable and very high damage" to other companies involved.