Global superstars, visual masterpieces, and technological experiments - Sónar 2019
Barcelona's Sónar returns to push boundaries and redefine music and technology festivals once again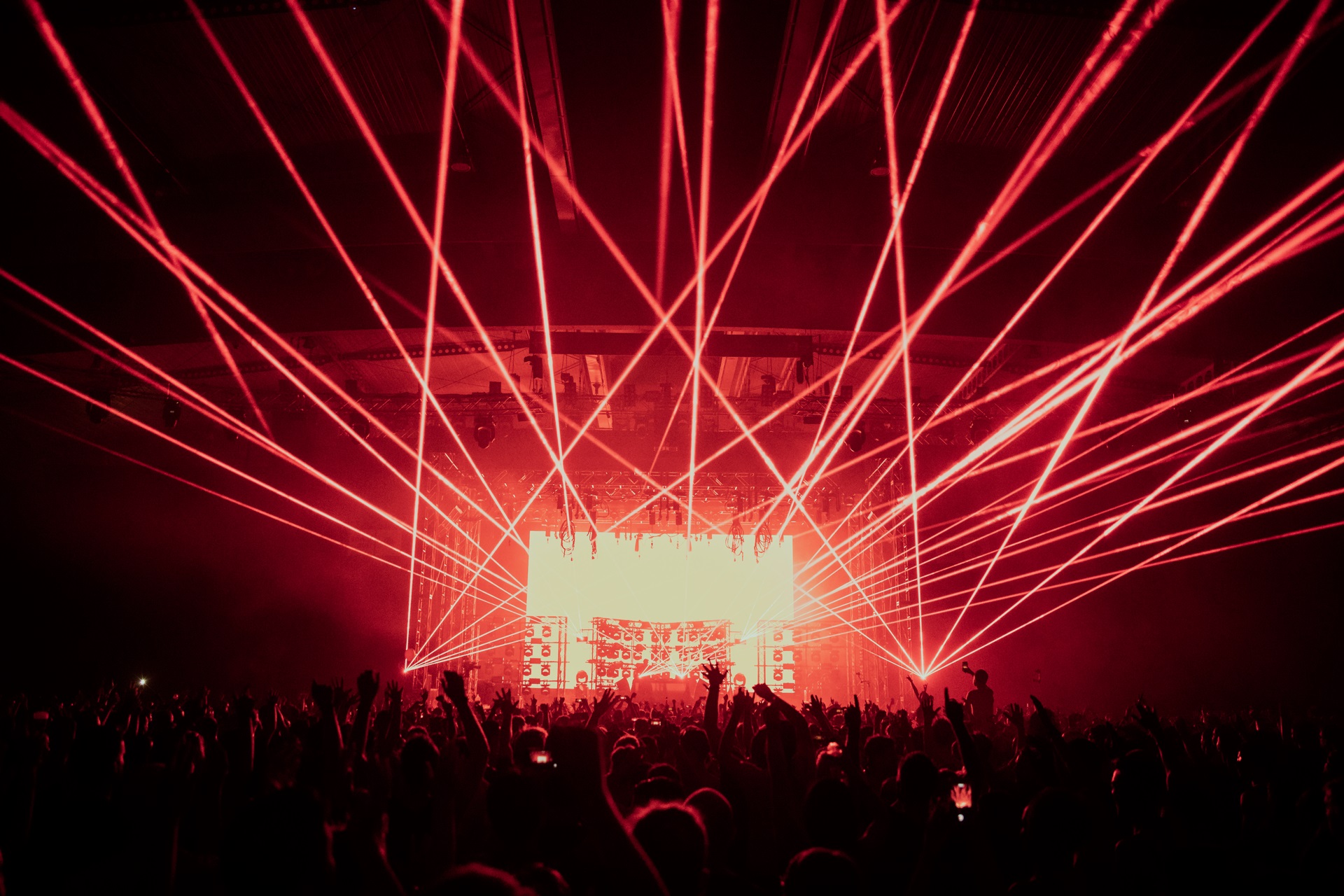 The 26th edition of Sónar, taking place on July 18, 19 and 20, will feature a total of 140 shows, 80 of which will be exclusive shows or include exclusive performance elements, on 10 stages, at Fira Montjuïc and Fira Gran Via in L'Hospitalet.
Sónar 2019 will bring some of the world's most important figures of hip-hop and electronic music together under the same roof alongside some of the most exciting cutting-edge technological displays and installations to complement the musical program.
Contemporary icons
Contemporary urban icons such as A$AP Rocky, Skepta, and Vince Staples will come to Catalonia for the event. Irish rapper Rejjie Snow has gone from strength to strength in recent years and has really found his voice in his latest release 'Dear Annie'.
Catalonia's own Bad Gyal will also rock Montjuïc on Saturday day, while Kaytranada, Wajeed, and Jlin round off a stellar hip-hop and urban beats lineup.
Elsewhere for dance and electronic lovers, the festival stands out for acts like Disclosure, Underworld, the 'dark' session of Four Tet, and Floating Points.
If Daphni's early summer single 'Sizzling' tells us anything about how Thursday's two-hour closing set will be, fans will not be disappointed.
Meanwhile the DJ who has topped Resident Advisor's readers' poll for four years in a row is the only man fit to close off the eclectic and experimental festival - German DJ Dixon will conclude Sónar for another year with a two-and-a-half hour set on Saturday night.
"Exploratory installations" and novelties
Sónar 2019 reinforces its spatial elements with new "exploratory" installations and shows that characterize the festival, as one of its directors, Ricard Robles, explained at a press conference on Wednesday.
This edition of Sónar has "practically made plastic disappear," as it's replaced by recyclable material. For the second year, the festival again joins the "We Won't Keep Quiet" initiative, a protocol against sexual harassment and aggression. "We want the festival to be a safe space for everyone," their website reads.
Pioneer DJ Kieran Hebden is one of the most admired artists of the last couple of decades, and his ability to shine in a variety of genres attests to that. His Four Tet set in the dark is sure to be an unforgettable emotional experience.
At SonarCar, the Sónar by Night concert scene, you will be able to enjoy the exclusive 6-hour DJ sets for Sónar on Friday night of the producer, musician and British DJ Floating Points, and Body & Soul, on Saturday night.
Technological shows
True to the link with technological advances and with the desire to connect Sónar's programming with that of Sónar+D celebration of creativity and technology, the festival presents several spectacles that explore the relationship between music and the brain, and the dialogue between light and sound.
Artificial Intelligence will for the first time in history make the leap onto the stage, thus applying ideas explored in previous years of Sónar+D, and that in this edition of the festival finally comes to life in SonarHall and SonarComplex.
Technologist Daito Manabe is sure to stun the crowds alongside neuroscientist Yukiyasu Kamitani in a pioneering audiovisual show that experimentally visualizes the artist's thoughts and emotions while he plays his music.
The Ouchhh Turkish creative studio and the Barcelona band Za! are offering a proposal inspired by the superstring theory in which the brainwaves of musicians will be screened.
Elsewhere, fans will also be treated to "PROTO"; the new show by Holly Herndon that unites a heart of human voices with the nohumana of 'Spawn', a sophisticated artificial intelligence machine for real-time sound generation.
Fans will also be amazed by the video game immersion of the quartet Berlinist, the multidisciplinary digital "Membrane" show of Push 1 Stop & Wiklow, the analog visualization of the sound of Hamill Industries + Shelly, and the original light, noisy and theatrical show of Italians Quiet Ensemble.
Sónar+D
Sónar+D 2019, the 7th Creative Technology Congress is held in parallel to Sónar, at the Montjuïc Fair in Barcelona, ​​on July 17, 18, 19 and 20. In this new edition already presented a few weeks ago, the Congress will offer a total of 150 activities and more than 20,000 attendees and nearly 5,000 professionals from 2,100 companies in 60 countries are expected.
The Sónar and Sónar+D festivals have a budget of 9.3 million euros this year, which represents a slight increase of slightly more than 1% over the previous year. Public contributions, around 7% of the total, come from the City Council (320,000 euros), the Catalan government through ICEC (165,000 euros) and the "symbolic" help of the Ministry of Culture (15,000 euros).