Sónar+D brings Artificial Intelligence and 'The Next Internet' to Barcelona
Running parallel to the electronic music festival, this technology festival takes place on the same weekend in July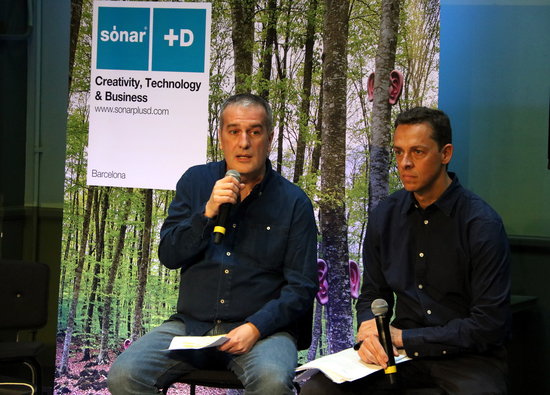 Sónar+D will bring some of the most creative and innovative minds to Barcelona once again for this technology festival running parallel to the Sónar electronic music festival.
The complete program of speakers, attractions, and topics was announced on Wednesday, offering an exciting look at cutting-edge technologies, experiences, and new horizons.
"The programme of Sónar+D 2019 has been broadly grouped into themes that best reflect current lines of enquiry and investigation relating to our shared experience," their website states.
The Next Internet
Themes that will be explored in this year's festival are Artificial Intelligence, becoming more prevalent every day in our world, Music and Sound Tech, examining new possibilities in music creation with emerging tools and linked closely with the musical wing of the festival, Experience Design, how artists approach designing experiences for audiences in terms of aesthetics and content, Quantum Computing, emerging recently from theory books to practice to become the next great era of our understanding of computing, and The Next Internet, focussing on what the future holds for our interconnected world.
Conversations, installations, and workshops will fill the four-day program. Among the list of speakers are Robert Del Naja, leader of English band Massive Attack, Holly Cummins, a leader in the field of quantum computing and IBM ambassador, and Tega Brain and Sam Lavigne who will give a masterclass on machine learning.
All in all, around 200 artists and experts will give talks and performances at the celebration of technology, creativity, and innovations. The festival also has open calls for startup companies and innovative creators to take part in business challenges.
Around 5,000 accredited professionals and 20,000 attendees are expected to visit Sónar+D this summer.
Electronic music partner festival
Sónar+D is an international congress running alongside the famed electronic music festival Sónar. This year sees the 26th edition of the music festival that will run from July 18-20, hosted in the Fira Montjüic and the Fira Gran Vía L'Hospitalet.
Some of the most exciting acts at this year's edition are A$AP Rocky, Kaytranada, Four Tet, Skepta, and Vince Staples.
Last year, the festival saw attracted a record 126,000 visitors, who danced to the beats of LCD Soundsystem, Thom Yorke, Laurent Garnier, and more.