17% drop in exports in first half of 2020 due to Covid-19
This year is set to break the trend of all-time records for nine years in a row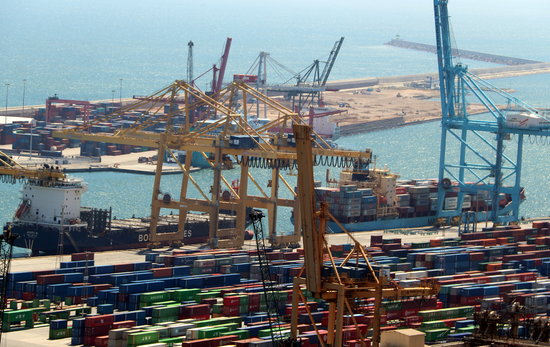 Covid-19 has had a remarkable impact on Catalan exports, to the extent that a nine-year upwards trend will certainly not continue at the end of 2020.
The first half of the year saw a 17% drop in international sales, according to figures released on Friday by Spain's industry ministry.
Catalonia sold products abroad worth 30.95 billion euros between January and June.
Only in the sixth month of the year, exports fell 11.8% on 2019, at 5.39 billion euros.
These figures are improvements on those of April and May, the worst months of the pandemic, when the international sales dropped by 40.3% and 37.2% respectively compared to the same months of last year.
Catalonia accounts for 24.9% of the total Spanish exports, a figure doubling Andalusia (11,8%), Valencia (11,2%) and Madrid (10,8%).
As usual, chemical products accounted for the biggest share of the exports from January to June (31.2%), although it went down by 4.1%.
Food, drinks, and tobacco (16.8%) came second, with capital goods (16.1%) in third place.
As for imports, they were worth 36.37 billion euros in the first half of 2020, a fall of 22.7% on last year.