Spanish police raids Catalan entity in money-laundering operation
The Madrid residency of Carles Puigdemont's lawyer, Gonzalo Boye, has also been targeted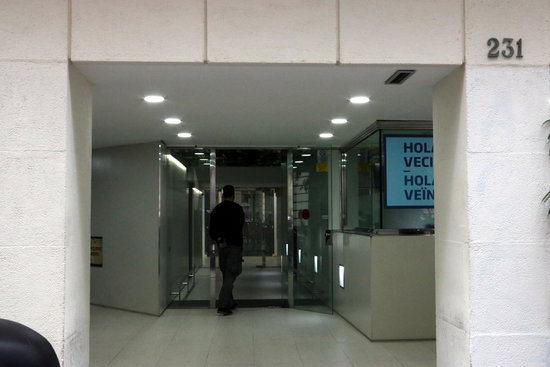 Spanish National Police have raided the headquarters of the Catalan Association of Municipalities in a money-laundering operation that has also seen the residency of Carles Puigdemont's lawyer targeted.
Sources close to the interior ministry have informed the Catalan News Agency of the raid on the Catalan Association of Municipalities but also disassociated the raids with interior minister Miquel Buch, who served as president of the entity between 2011-2017.
Spain's National Court also ordered the registration of the address of Carles Puigdemont's lawyer in Madrid as part of the anti-money laundering operation.
The investigation includes raids on other addresses and details are withheld as part of investigative secrecy.
Gonzalo Boye is a lawyer of Carles Puigdemont and current Catalan president Quim Torra. The record is being made by the National Criminal Economic and Fiscal Delinquency Unit (UDEF), which investigates a crime of money laundering from drug trafficking, police sources have told ACN.
JxCat: "New raid against independence"
The Junts per Catalunya candidate for the upcoming general election, Laura Borrás, considers the police raids against the Catalan Association of Municipalities as a "new raid against independence," adding that "there are no coincidences at this point."
Speaking at a press conference at the Catalan parliament, Borrás said that Spain is persecuting the independence movement in this chapter of "repression."
She also explained that Madrid is upset that exiled Carles Puigdemont is winning "victories" against them on an international level, and lamented that Spain is using "repression" to try to stop the former Catalan president. Last week, a third extradition attempt was made against Puigdemont, but the Catalan exile was given freedom without bail by a Belgian prosecutor.