Spanish government cools on idea of French border closure
Tourism minister says situation of outbreaks in Catalonia is 'improving'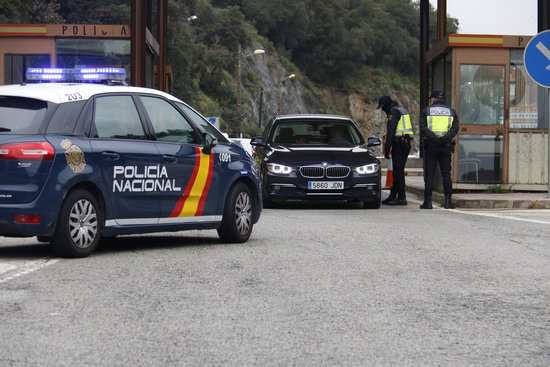 The Spanish government has cooled on the possibility of a second closure of the border between France and Spain.
On Wednesday, tourism minister Reyes Maroto said that she hopes such a measure "is not necessary" again.
"The latest figures available on the outbreaks in Aragon and Catalonia lead us to be more optimistic," she said at a breakfast organized by Europa Press.
According to her, Catalonia "has been reducing transmissions for three days now." She added that the health authorities of the executive led by Quim Torra are "doing things well" in order to prevent further spread of the virus.
"We hope that with these better figures we do not have to close a border that for us is very important for freedom of movement with our European colleagues."
French-Spanish meeting canceled
Indeed, last Saturday, the French prime minister, Jean Castex, did not rule out having to close the border ahead of the increase in transmissions.
"We are following it very closely, but it is a question that we have to discuss with the Spanish authorities," he said.
Castex and Spain's vice president Carmen Calvo were expected to meet in Paris on Monday, but it was postponed, in a move also seen as reducing the likelihood of the border shutting.
The border between the two EU member states reopened on June 21 after three months.