Sabadell gang-rape: aggressor gets 31-year sentence
Barcelona court rules 13 years in prison for two accomplices, but two alleged aggressors escaped justice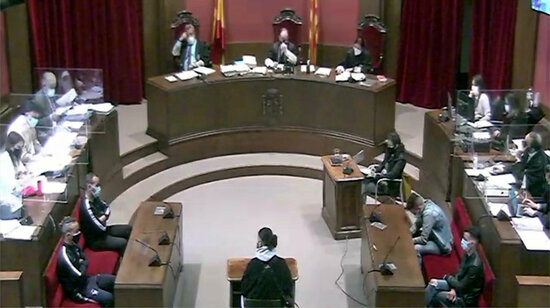 A man has been sentenced to 31 years in jail for taking part in the gang-rape of an 18-year-old in the Catalan town of Sabadell, near Barcelona, two years ago.
The Barcelona high court handling the case also convicted two men of contributing to the crime as accomplices, but not actively raping the victim, and sentenced them to serve 13 years in prison. The remaining defendant was acquitted.
Another two men allegedly took part in the gang-rape too, but neither of them could be tried: one of them is on the run, and the identity of the second one remains unknown.
The 31-year sentence for the main aggressor comes in stark contrast to more lenient verdicts issued in other high-profile gang-rape cases in recent years: in 2018, a Pamplona court infamously convicted five men to 9 years in prison for the lesser-offense of sexual abuse, causing widespread anger, and being later overruled by the Supreme Court.
In 2019, the Barcelona high court handed down prison sentences ranging from 10 to 12 years for the crime of sexual abuse of a 14-year-old in the town of Manresa, again dismissing the more serious offense of gang rape.