Restaurants serve on-site dinners for first time since December
Government extended opening times of eating establishments to 11 pm as state of alarm comes to an end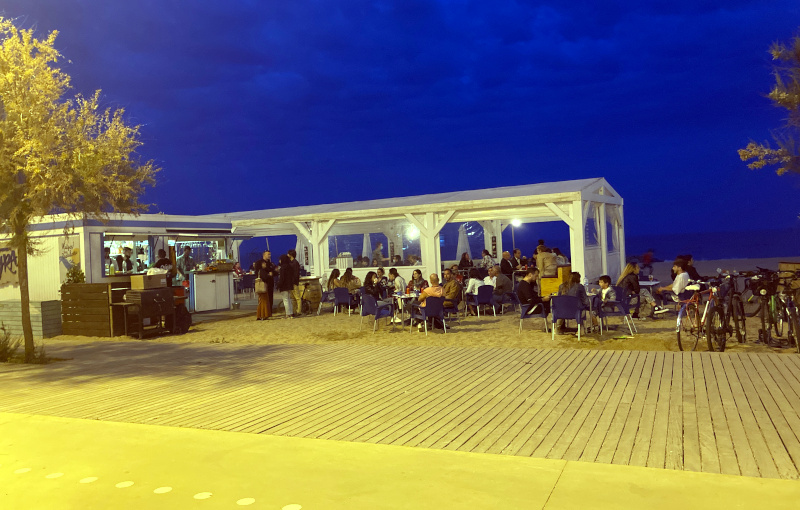 Bars and restaurants were allowed to reopen again on Sunday for on-site dinners for the first time since December 20, 2020, the last day before the Covid-19 third wave prompted the government to ban the evening shift in eating establishments.
The sector had been urging for the easing of the restriction, after having borne weeks of only being able to operate for four hours a day, and then steadily more until the 7.30 am to 5 pm times established in the past few weeks until the end of the state of alarm, last night.
One quarter of such businesses have already closed for good in Barcelona, while another quarter are in danger of doing so, according to the head of the city's restaurant's association, Roger Pallarols in an interview with Catalan News.
From Sunday, all bars, restaurants and cafes are able to serve customers in their premises uninterruptedly from 7.30 am to 11 pm.
They are not only able to offer takeaway and delivery services like in the past few months, but also welcome customers in their indoor and outdoor spaces.
The Barcelona restaurants association expressed satisfaction at the easing of measures last week, but said the new situation "comes late."
The new hope for establishments come due to the improvement of the Covid-19 situation and coinciding with the end of the state of alarm, which prompted large celebrations on Saturday night.
Check out our recent podcast to learn more about bars and restaurants' struggle due to the pandemic:
Other restrictions lifted are the curfew and the closure of land borders.
Amusement parks are now allowed to open at 30% capacity, while community center activities for the elderly, up until now capped at 6 people, will be extended to 50% capacity as long as venues are sufficiently ventilated.
Yet, the government decided to keep the 6-person cap on gatherings, something greenlighted by the Catalan high court.
Magistrates also approved a 50% capacity limit for religious ceremonies from Sunday.
These Covid-19 restrictions will be in place for 15 days until at least May 23, after which they may be extended or modified.