LGBTQ activists demand 'paradigm shift' in fight against hatred
200-strong protest in Barcelona marks one week since string of homophobic attacks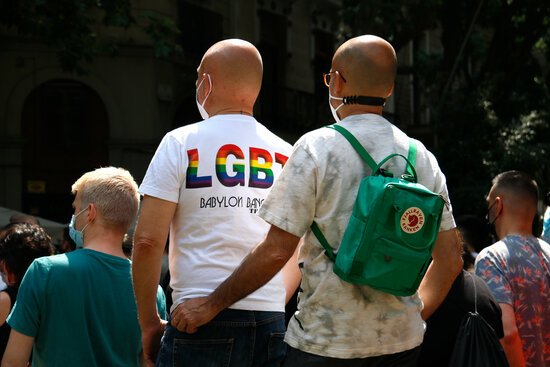 Two hundred people attended on Saturday a protest in Barcelona called to condemn the string of homophobic attacks reported the weekend before, including a violent assault on a beach that left one person hospitalized.
"This is a response to the attacks seen last Saturday, which were not isolated but were exceptional in the sense that they were really violent," said Eugeni Rodríguez, the president of the city's Observatory Against Homophobia, the main organization behind the protest.
Rodríguez called for a "paradigm shift" in the fight against LGBTQ-phobia in Catalonia. "We must get ourselves back to work — if this were to happen again, or if it's happening already, we must put all mechanisms in place."