'I feel sorry for Dani Alves': Barça manager sparks outrage after imprisonment comments
Xavi Hernández 'shocked' at news, as nightlife associations want to act as private prosecutor in judicial case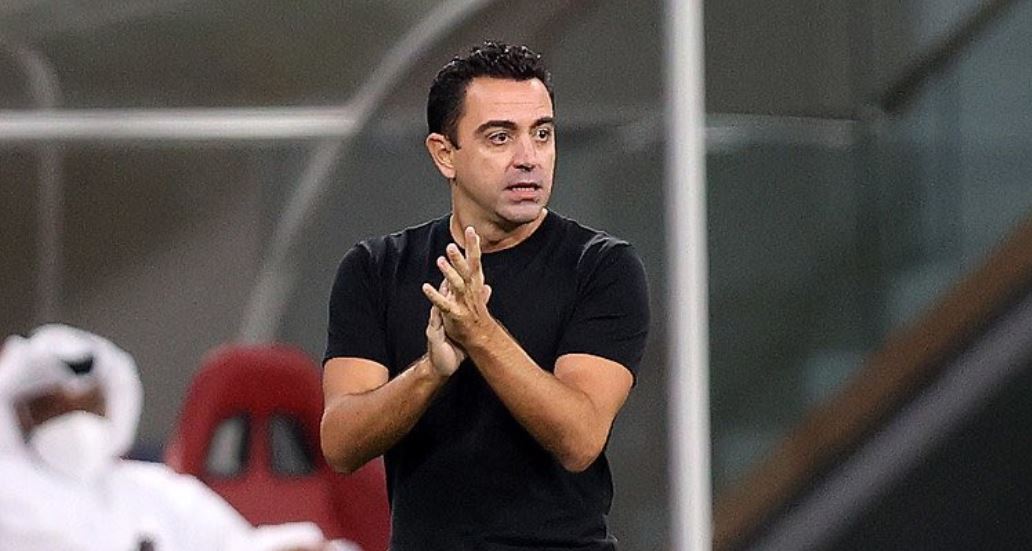 "I feel sorry for Dani Alves," said men's football FC Barcelona manager, Xavi Hernández, in a press conference on Saturday after being asked about the imprisonment without bail for an alleged sexual assault of his former teammate.
Alves and Xavi shared the same jersey for seven seasons, from 2008 to 2015, including the best years of the team in modern times with Pep Guardiola as coach.
Shortly after Xavi was appointed manager in late 2021, Alves was hired again until the end of 2021-2022.
On Saturday, the coach said he was "shocked" at the news and felt sorry for the defender.
"It is difficult to comment a situation like this. Like everyone, I am surprised, shocked, given that I know Dani. This is what first comes to my mind," he said.
"This is a judicial issue and they will decide whatever, we cannot get involved."
"And concerning Dani, I feel very sorry for him, I am surprised taking into account how he is and how he has been here with us, I am surprised and shocked."
'He should have made clear that he rejects such behavior'
His comments immediately sparked outrage in social media, with users posting messages wondering why Xavi is not sorry for the victim.
Danae Boronat, a journalist specialized in women's football, said it is "an unimaginable mistake" that he did not regret the fact that a woman was allegedly sexually assaulted.
"He should have made clear that he rejects such behavior even if it is Alves involved, it is a pity that his message was not this clear."
Roger Escapa, the host at Catalunya Ràdio's weekend mornings programme, El Suplement, said that "in order to be the FC Barcelona manager one needs to know something else apart from knowing from football."
He also said that the fact they may be friends "is no justification for not empathizing with the alleged victim."
Nightlife businesses: Alves 'causing very serious damage to sector'
Fecasarm and Spain Nightlife associations, representing some companies in the nightlife sector, announced on Saturday that they will request the court to act as private prosecutor in the case involving Alves.
In a statement, they argue that the footballer "is causing very serious damage to the sector's image."
The entities say that they cannot ignore "such serious incident, taking into account that the sector is working to avoid cases of sexual violence at all levels, even collaborating with the Mossos d'Esquadra police to traint businesspeople and employees so that such events never take place."
They also praised Sutton Barcelona nightclub, where the alleged assault took place. Fecasarm and Spain Nightlife said the staff's reaction was "flawless" because they took care of the victim from the very first moment and they called the police.
Alves in Brians prison since Friday evening
Barcelona's local court number 15 sent former Barça player to prison without bail on suspicion of sexual assault on Friday.
The footballer entered Brians 1 preventive prison on Friday evening after the judge's decision, as the Catalan News Agency (ACN) first reported.
The allegations date back to December 30, 2022 in Sutton, a nightclub in the Catalan capital.
The prosecutor's office requested preventive detention without bail for the athlete, as announced in the early afternoon, something the judge acceded to.